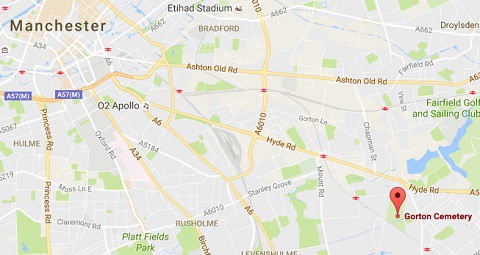 A gay man has accused a police officer of calling him a "dirty bastard" and allowing a dog to brutally attack him.
The 55-year-old man, who doesn't want to be named, said he was set upon as he and a friend walked through a graveyard near Manchester, UK.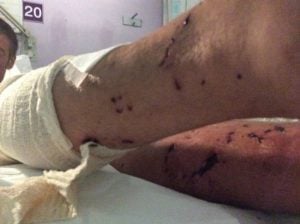 He alleges the officer then spotted his friend and presumed they were "up to no good" before allowing the dog to carry on attacking him for three minutes, reports the Manchester Evening News.
"All I can remember is this dog running towards me. At first I thought it was a pit bull but as it bit into my leg I realised it was a German Shepherd type. An officer appeared and he had a torch or a camera with a light that he was shining on the dog. That's how I could see its teeth ripping into my leg. The handler pulled the dog off and when he saw my friend he thought we were up to no good. He said 'You dirty bastard'. He set the dog onto me again. He didn't do anything to stop. It was like he was taking pleasure in seeing me attacked. I'd say the attack lasted for about three minutes, which trust me, is a long time when you're being bitten by a dog. I keep having flashbacks. I'll never be able to go near a police dog again."
The victim, who has been in hospital since the August 31st assault, said there has been virtually no follow-up from police.
Alleged attack: Police officer 'called gay man a "dirty b*****d" before setting dog on him' https://t.co/qelonotG9a (mirror) pic.twitter.com/SiTOtxWAey

— BlogGay.com (@BlogGay) September 20, 2016
His brother added:
"I'm furious about the entire situation. Being attacked by a police dog is one thing. But being called a dirty bastard and having a dog set on you because you're gay is another. That dog should not be being used by police and the dog handler should be suspended."
A police spokesman said he could not comment as the case has been referred to the Independent Police Complaints Commission.
(Image via Twitter)