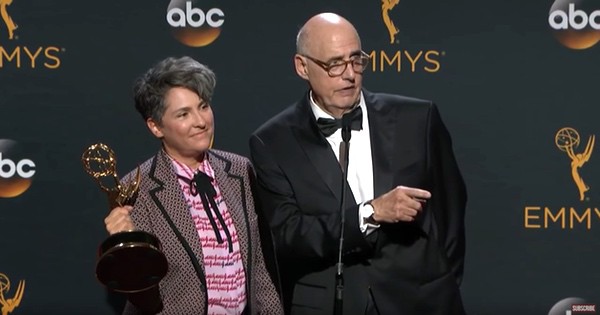 The Amazon drama Transparent, which stars Jeffrey Tambor as trans matriarch Maura Pfefferman, had a major presence at last night's Emmy Awards. Tambor and creator Jill Soloway both took home awards.
Jeffrey Tambor won the Emmy for Outstanding Lead Actor in a Comedy Series. Tambor called on Hollywood to cast more trans people in trans roles:
"To you people out there, you producers and you network owners and you agents and you creative sparks, please give transgender talent a chance. Give them auditions. Give them their story. Do that. And, also, one more thing, I would not be unhappy were I the last cisgender male to play a female transgender on television. We have work to do."
Watch:
https://www.youtube.com/watch?v=nreWrgxEoHo
Soloway offered a fiery speech after winning for Directing for a Comedy Series.
Said Soloway:
"People ask me if it's hard to be a director and I say no, life is very hard. Being a good partner, being a good mother, being a good person is hard. Being a good person is so f-ing easy. I get to make my dreams come true. It's a privilege and it also creates privilege when you take women, people of color, trans people, queer people and you put them at the center of a story, the subjects instead of the objects, you change the world we found out…."
Added Soloway: "I've always wanted to be part of a movement, the civil rights movement, the feminist movement. This T show allows me to take my dreams about unlikeable Jewish people, queer folk, trans folk and make them the heroes. Thank you to the trans community for your lived lives. We need to stop violence against trans women and topple the patriarchy. Topple the patriarchy!"
Watch:
https://www.youtube.com/watch?v=WqJ0-r_i7io
And more fireworks came backstage. Soloway and Tambor tore into Donald Trump. Soloway compared him to Hitler in the way that he "otherizes" people:
"Obviously we're trying to do a comedy, and a family comedy, but in Season 2 we follow the Pfeffermans back to Germany to Berlin right before the Holocaust and we try to tell a story about the Women's Music Festival where there were people who were weighing in as to whether somebody was a woman or not, and we try to related it to the story of the Holocaust when people were trying to weigh in whether or not somebody was a human being."
"We feel like it's so incredibly timely – the notion of otherizing people as a way to gain political power," Soloway added. "So Jews were 'otherized' in Nazi Germany to gain political power for Hitler. And right now Donald Trump is doing the same thing. He's 'otherizing' people. He calls women pigs if they don't look like beauty pageant contestants. He blames Muslims and Mexicans for our problems. He makes fun of disabled people. This is 'Otherizing' with a capital O."
Soloway concluded: "It has been used in our history before to start and win wars. And he needs to be called out at every chance he gets for being one of the most a dangerous monsters to ever approach our lifetimes. He's a complete dangerous monster. Any moment that I have to call Trump out for being an inheritor to Hitler I will."
Added Tambor: "Ditto. Ditto. Ditto. On everything you said."
Tambor was then asked about Caitlyn Jenner and her relationship with the trans community.
Said Tambor: "I love Caitlyn. And she is courageous. And in her decision, she has floated all boats. And that's why we love her. And she kills on our show."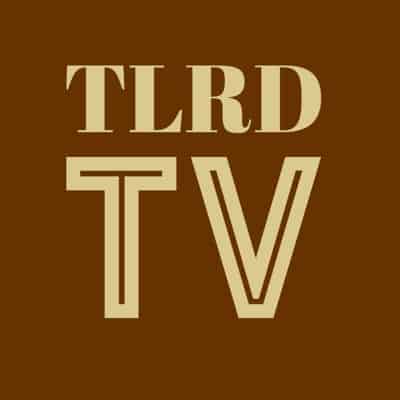 Laverne Cox also had a major presence at the Emmys. She presented the award for Directing for a Variety Special (Grease Live! won the award). In her speech, Cox echoed Tambor's thoughts (if we can find the video we'll post it) about trans actors.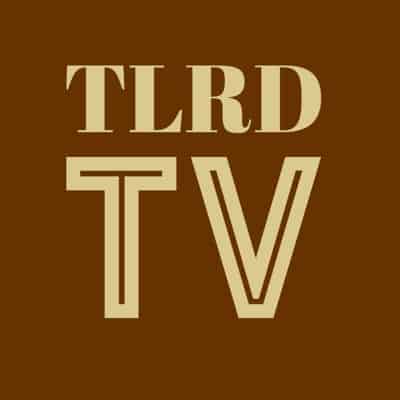 https://www.youtube.com/watch?v=7cs0nAMy58I