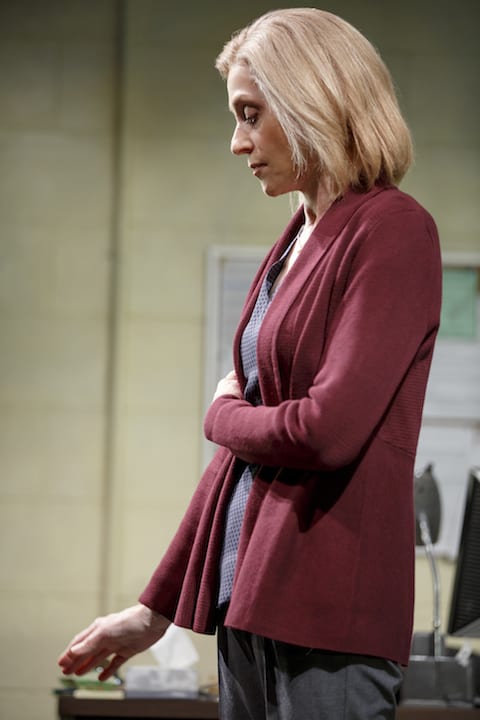 There's a telling moment early on in All the Ways to Say I Love You, Neil LaBute's latest off-Broadway contrivance, which opened last night at the Lucille Lortel Theatre.
"I'm not scattered," insists Faye, a suburban schoolteacher played by the impeccable Judith Light.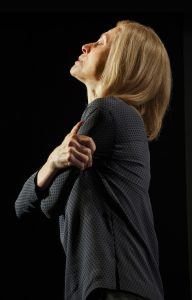 If LaBute himself is trying to convince theatergoers that the play, another in his long line for MCC Theater, is any less half-baked than some of its many predecessors, it's a hard sell — even with a luminary like Light commanding the stage by herself for 60 minutes. (Transparent fans may appreciate that Light's character on the series also undertakes a one-woman show this season. Unfortunately, this one isn't quite as dazzling.)
Those familiar with LaBute know to expect an evening front-loaded with questions: What is the lie that Faye is about to confess? What was her relationship with this second-year senior she's talking about? Oh, they had an affair?! Oh my gosh, did her husband ever find out? What happened to the student? Where is all this going? And to whom, exactly, is she confessing in her otherwise empty classroom?
Inquiries like these, dropped like so many breadcrumbs throughout the play, and the supposedly surprising answers to which they lead, are LaBute's trusted building blocks. Whether or not the play's revelations actually bowl you over depends how many steps ahead of it you are. (Some, I suspect, will be quite a few: Isn't there only one not-so-surprising outcome of a woman having sex?)
But the one basic question left unanswered makes any hint of drama feel DOA.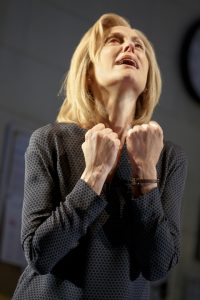 Light unfolds her character's (yes, scattered) tale to the audience with considerable emotion — flushing with carnal excitement, overflowing with anxiety, welling with tears. But LaBute provides scant context for Light's performance, powerful though it may be under Leigh Silverman's direction. Without knowing to whom Faye is confessing, we have no idea what the stakes are. The drama's basic setup would vary wildly whether her audience is meant to be a student, a colleague, loved ones, the cops, or anyone else to whom she might trust her story.
It's a rare trap, but one that LaBute's signature technique lays out for him all to well: Of all the questions peppered throughout, the one he never answers is also the most important: Who cares?
Follow Naveen Kumar on Twitter: @Mr_NaveenKumar (photos: joan marcus)