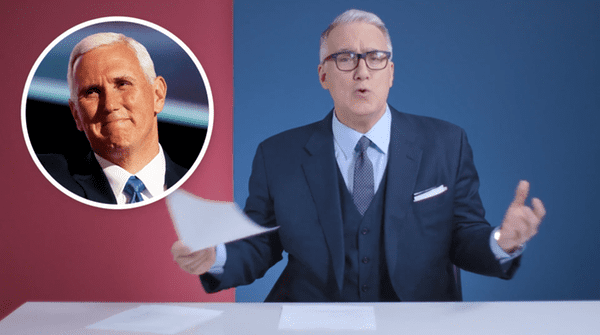 Keith Olbermann issued his third takedown of Donald Trump and his supporters in three days with a new video posted on Thursday.
The latest episode of Olbermann's web series for GQ, titled The Closer, focuses on Hillary Clinton's remarks made over the weekend that half of Trump's supporters are what she calls "a basket of deplorables."
While Clinton has received a lot of flack for her remarks, Olbermann suggests that yes, Clinton was wrong to call half of Trump supporters deplorable. Because all of his supporters are deplorable.
Olbermann went on to expose high profile surrogates and campaign staffers working for Trump who have said deplorable, racist, xenophobic, homophobic, sexist, and Islamophobic remarks.
"If they're not talking to a basket of deplorables who are they talking to? Why would you have them there?", Olbermann wondered.
"You say stuff like that at work you get fired. You say it at school you get suspended. But happily Trump is there to say, 'No it's okay to hate!' Better than that, 'You can hate out loud.' We'll just call it 'freedom of speech' and 'make America great again.'"
Where Hillary screwed up, Olbermann says is in her calculation about Trump supporters.
He explains,
"If you support Trump, if you think he should be president regardless of how much he and his advocates hate, and mock and punch old women with portable oxygen canisters, if you're not condemning this madness and repudiating these deplorable people and you are not racist, not sexist, not homophobic, not xenophobic, or not Islamophobic, if you're supporting him not for those things but in spite of them, you are even more deplorable. The correct number, Secretary Clinton, is not 50%, it's 100."
Watch, below.