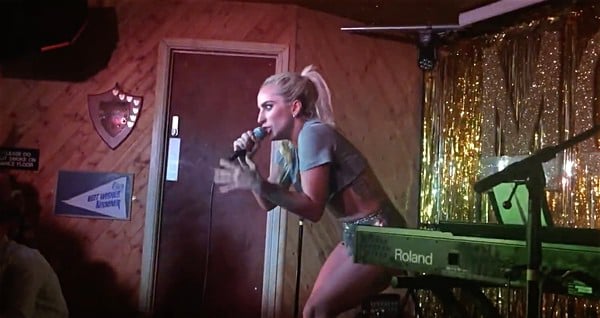 Lady Gaga performed her new single "Perfect Illusion" live for the first time in London at The Moth nightclub.
https://www.instagram.com/p/BKJ8BErBjrh/
Rocking a pair of sequined silver short-shorts and a grey crop top, the Grammy winner left little to the imagination as she danced across the stage singing her heart out at the Moth Club. Gaga then took to the piano to play an acoustic version of "Bad Romance," joking with the audience, "I didn't even remember the words" as they helped her sing the chorus.
The 30-year-old's long-awaited return to the music scene has been met with quite a bit of speculation that her newest song is a metaphor for her recent breakup with Taylor Kinney. The lyrics refer to a relationship that can only be described as just that, a "Perfect Illusion," and while Gaga said they refer to the non-reality of social media, many believe they're about her actor ex.
Gaga also treated fans to an acoustic version of "Bad Romance".
https://twitter.com/RDTLadyGaga/status/774416763119435776?ref_src=twsrc%5Etfw
DJ Barry Harris was also taken in by the "Perfect Illusion". He released a remix and lyric video by Andy Ajar over the weekend.
https://vimeo.com/182232236