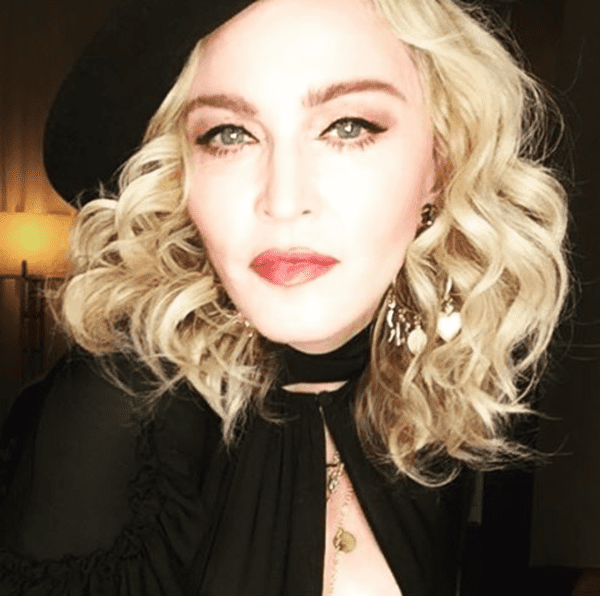 Madonna officially endorsed Hillary Clinton for president on Thursday while also taking a swipe at Donald Trump's sons.
The Queen of Pop made her endorsement on Instagram, sharing a widely-circulated photo of Trump's sons Eric Trump an Donald Trump Jr. holding the dead carcass of a leopard they killed on a hunting trip in Africa.
Wrote Madonna, "How Big of [a] Pussy Do you have to BE to kill this Noble Animal for sport? Just ask Donald Trump Jr and his brother Eric. One more reason to vote for Hilary!"
As Mediaite/GossipCop point out, this isn't the first time the brothers Trump have been called out by famous women outraged over their savage killing:
Sharon Osborne called the photo "disgusting," and Mia Farrow commented, "What sort of person could kill this beautiful animal? Trump sons could." Among the animals they proudly post pictures of after they've killed them are elephants, crocodiles, and buffalo.