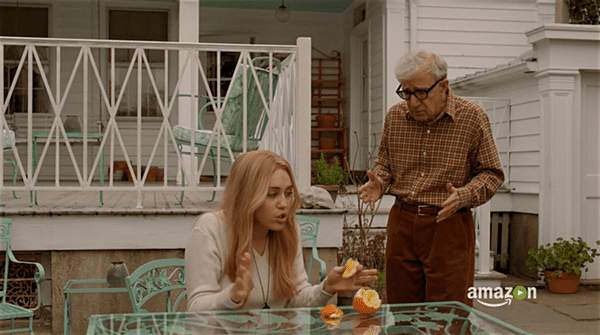 Miley Cyrus returns to acting in Woody's Allen's first TV series, Crisis in Six Scenes.
The series is a one-off Allen created for Amazon that takes place in the 1960s. Allen plays a zany suburbanite whose family is thrown into turbulence when an unexpected visitor (Cyrus) comes to stay. The Civil Rights Movement and Vietnam are among the 60s cultural touchstones that are the backdrop for what appears to be a rather intimate comedy.
Allen wrote and directed all six episodes of the series which is available for you to binge on Amazon starting September 30.
Watch the trailer, below.
https://www.youtube.com/watch?v=1waIIZ0pu-E