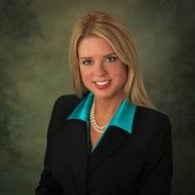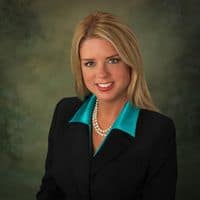 FLORIDA. Sun-Sentinel wants federal investigation of Trump pay-for-play contribution to Attorney General Pam Bondi. "The timing is certainly curious, with the contribution arriving just three days after Bondi's office said it was considering whether to join a class-action lawsuit against Trump University, an education company that promised to turn students into successful real estate investors, but left many empty-handed. Bondi's office decided not to join the suit."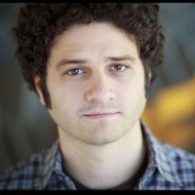 STOP TRUMP. Facebook founder Dustin Moskovitz pledges $20 million. "Cari and I have dedicated our lives to figuring out how to do the most good we can with the resources we've been given. Until now, those efforts have not included making endorsements or contributions in presidential elections. Though we've voted for the Democratic nominee each of the times we've cast a ballot, we've considered ourselves independent thinkers who respect candidates and positions from both sides of the aisle. When we envision a well-functioning democracy, we see two strong parties that challenge each other's thinking in their mutual passion for the greater good. This cycle is different. The polarization in America today has yielded a race that is about much more than policies and ideas."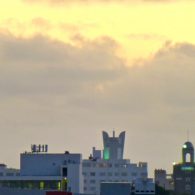 MIAMI. Move to ban gay conversion therapy for minors: "Commissioner Francis Suarez is sponsoring the bill, which went to a first reading at yesterday's commission meeting. The proposed ordinance is strong in its rebuke of the practice, saying clearly that 'being lesbian, gay, bisexual, or transgender is not a disease, disorder, illness, deficiency, or shortcoming.' Suarez says he's been speaking with SAVE, a local LGBT rights group, about the damaging effects of conversion therapy for the past few months."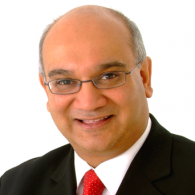 UK. Labour MP Keith Vaz steps down from committee over rentboy scandal: "Labour MP Keith Vaz has stepped down as chairman of the Home Affairs Select Committee. It follows newspaper claims he paid for the services of two male sex workers. He said: 'It is in the best interest of the Home Affairs Select Committee that its important work can be conducted without any distractions whatsoever. I am genuinely sorry that recent events make it impossible for this to happen if I remain chair.'"
TANZANIA. Move to ban LGBTQ rights groups underway: "In a statement late on Wednesday, the deputy minister for health, community, development and gender, Hamisi Kigwangala, said the Tanzanian government took traditional values seriously and would 'always protect them'. 'I cannot deny the presence of LGBTI people in our country and the risk they pose in fuelling the spread of HIV/AIDS but we don't subscribe to the assertion that there's a 'gender continuum',' Kigwangala said."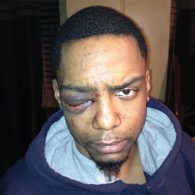 NYC. Judge hears 911 calls in case of black gay man Taj Patterson  beaten by a group of Hasidic men in Brooklyn: "Assistant District Attorney Timothy Gough introduced two emergency calls placed during the early morning of Dec. 1, 2013, when Taj Patterson was brutally beaten —allegedly by a group of Jewish men including Mayer Herskovic — in Williamsburg. 'There's a bunch of Jewish guys beating up a black kid… There's like 20 Jewish men and one, one black kid,' said the unknown female caller."
ENTRENCHED INEQUALITY. New report shows that diversity in Hollywood still has a long way to go: "Whether we're studying gender, race, ethnicity, LGBT or characters with disabilities, we're really seeing exclusionary forces leaving out anybody that's not a straight, white, able-bodied man. Despite all the chatter and all the activism and all the press attention, it's another year where the status quo has been maintained."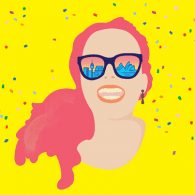 YOU'RE TERRIBLE. Muriel's Wedding comes to life as a stage musical: "The film's original writer-director PJ Hogan has updated his screenplay into a dazzling new stage show, bringing the story into the present but keeping all the irreverence and naughtiness of the film along with its dark edge. Director Simon Phillips (Rosencrantz and Guildenstern are Dead) leads a stellar creative team, with eye-popping sets and costumes from Gabriela Tylesova (Love Never Dies) and original music by award-winning singer-songwriters Kate Miller-Heidke and Keir Nuttall."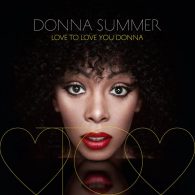 DONNA SUMMER. New musical in the works: "Three different actresses played the late singer during three key stages — childhood, superstardom, fading pop icon. I'm told Ariana DeBose, who'll be on Broadway later this season in "A Bronx Tale: The Musical," was terrific as Summer at the height of her fame. Another standout was Katrina Lenk, who played Summer's Austrian husband and former manager, Helmuth Sommer. (Donna was born LaDonna Adrian Gaines.) 'The [cross-dressing] is interesting,' says a source. 'I'm not sure what it's all about, other than a commentary, I guess, on all those female impersonators who do Donna Summer routines at Boots & Saddle' — the legendary drag bar in Greenwich Village."
TV. The FCC's new plan to kill the cable box: "Under the new plan, pay TV providers would be required to offer free apps that allow you to watch all the programming you'd normally watch through a cable box, with no restrictions, on a streaming device. They could make the apps themselves, or "provide the necessary code" to another developer that'd make the apps on their behalf. That means that if subscribe to cable, you'll no longer have to rent a cable box from the company. If you own a streaming device, like a Roku or an Apple TV, you'll be able to watch everything through an app that would function like Netflix or Hulu's app does now."
MAKING A MURDERER? The new Netflix Amanda Knox series plans to turn the case on its head.
NOCTURNAL ANIMALS. A few character posters for Tom Ford's new film.
RECOVERING. Celine Dion releases new song co-written by P!nk alongside Allen Shamblin and Tom Douglas in honor of her late husband Rene Angelil.
FRIDAY FLESH. Dr. Nick M.