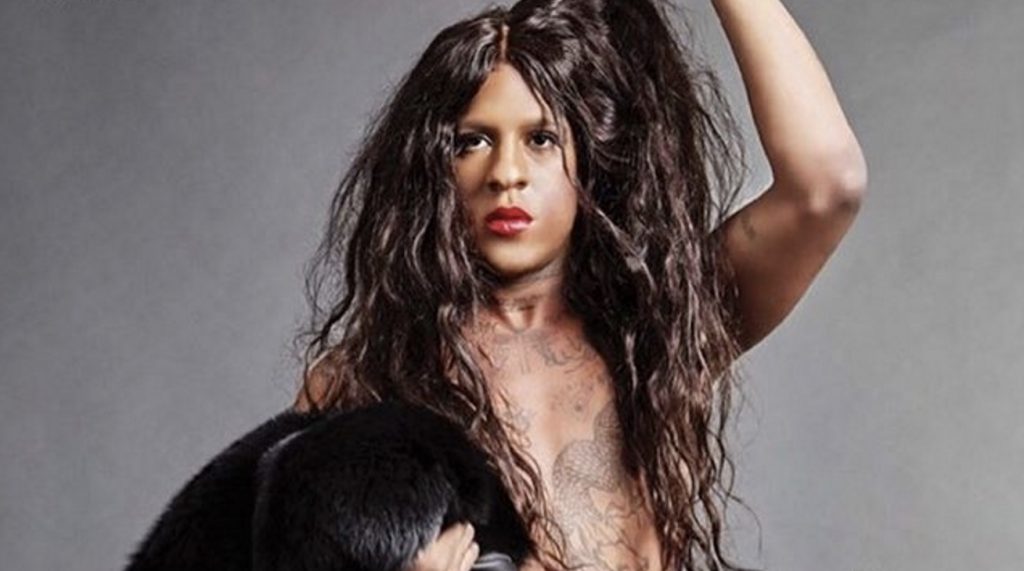 Rapper, poet, and performance artist Mykki Blanco talks about homophobia in the music industry for a cover story published in the latest issue of the UK's Gay Times magazine.
"I don't care what anyone says, I'm in the industry and I know how homophobic the industry is. [Young gay musicians are] having this moment. I still wonder if the industry is going to give them a glass ceiling, you know? I think Troye Sivan is so fucking talented, but is the industry gonna let him be as big as a Bieber? As big as a Zayn Malik? Because he definitely deserves to. He definitely has the makings of that, but is the industry still gonna keep queer artists under this glass ceiling?"
Blanco's new studio album Mykki  was released last week.
Produced by Woodkid and Jeremiah Meece, the album features 13 tracks including two interludes of Blanco reciting poetry as sweetly plaintive as her raps are intensely unhinged. The LP was recorded in New York and L.A. over the course of three months, during which Quattlebaum was sober — not the standard state of being for an artist who made a name for Mykki Blanco in nightclubs and after-hours where it was often easier to get high than to be himself.
"The substance abuse came from me having to wear drug culture as a beard," he says, "because if you're around straight guys and you're the gay rapper and you have nothing to talk about — or they think they're so different from you and that they can't relate — well, everybody can pop a pill together."
Blanco, who identifies as trans or multi-gendered and has used different pronouns throughout his career, has lamented the glass ceiling queer artists face in past interviews. In 2014, he told Entertainment Weekly, "To be honest I remember when my song "Haze.Boogie.Life" came on a friend—he didn't say this to make me feel bad, it was just the f–king truth—he was like, you have one of the hottest f–king songs right now, but because you're a gay rapper, people are trying to turn a blind eye toward it. If Lil Wayne or somebody came out with this song, it would be on the radio."
Watch the video for "High School Never Ends" below: