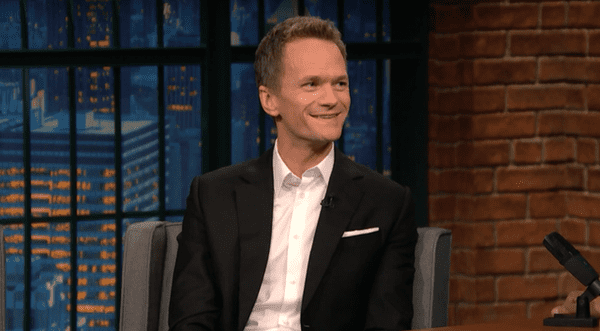 Neil Patrick Harris appeared on Late Night with Seth Meyers on Wednesday and talked about his twin kids growing up and how his family takes Halloween very seriously.
In case you haven't been following along over the years, Harris and husband David Burtka have a history of dressing in group costumes with their kids. In 2013, Harris' family dressed as a clan of monsters. In 2014, they went full Gotham, done up as the Riddler, the Joker, Batman and Batwoman. And last year, the family channeled Star Wars with a Force Awakens themed menagerie.
But speaking with Meyers, Neil Patrick Harris explains that now that his kids are getting older it's getting harder to coax them into group costumes. "It's a little bit annoying," he joked because they have their own opinions, now.
So will Harris be able to convince his kids to do another group costume? And if so, what does he have planned for this year's All Hallow's Eve?