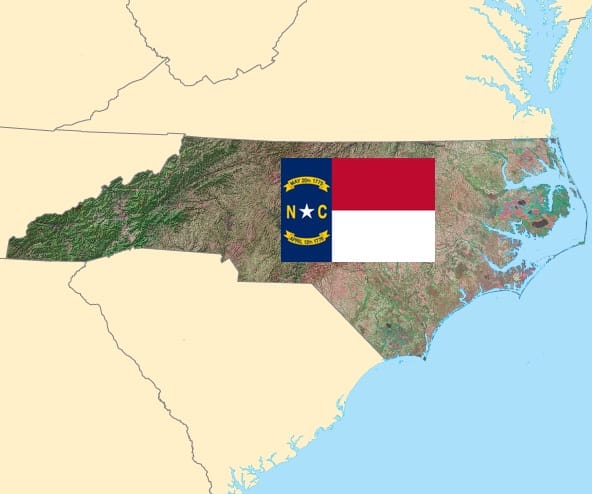 A federal judge has thrown out a challenge to a North Carolina law that allows local government officials to refuse to marry same-sex couples if doing so would violate their sincerely-held religious beliefs.
News of the ruling first broke on Twitter on Wednesday.
BREAKING: Judge tosses challenge to N. Carolina law that lets magistrates refuse to marry gay couples due to religion.

— The Associated Press (@AP) September 21, 2016
After losing at trial court, LGBT advocate will appeal case challenging NC's magistrate recusal law to 4th Circuit. https://t.co/9bkZXchs9r pic.twitter.com/xo9IDh8Csa

— Dominic Holden (@dominicholden) September 21, 2016
Earlier reporting from the AP on Twitter suggested that the law was upheld. However, an update has since clarified that the decision on Wednesday had to do with the judge's belief that the plaintiffs laced standing and could not show they were harmed by the law.
https://twitter.com/AP/status/778632993103605761
The judge in Asheville dismissed a lawsuit filed by three couples, two gay and one interracial. The judge ruled that the couples lacked legal standing as taxpayers to sue and lacked evidence showing they were harmed directly by the law taking effect in June 2015. Still, U.S. District Judge Max Cogburn wrote there is potential someone could suffer real harm because of the law.
The plaintiffs' lawyers a notice Wednesday that they'll appeal Tuesday's ruling to the 4th U.S. Circuit Court of Appeals.
North Carolina's Marriage Recusal Bill (aka SB 2) was passed by the state lawmakers in 2015. In fact, lawmakers had to override Governor Pat McCrory (that same Pat McCrory) who had vetoed the bill in order make the bill law.
Part of the reason why McCrory may have vetoed the bill was that SB 2 was not just construed as a dangerous anti-gay law at the time it was passed. Rather, the language in it was so broad it potentially gave credence to government officials wishing to deny marriage licenses to and discriminate against interfaith couples and interracial couples in addition to gay cpuples. As Rachel Maddow explained in her brilliant summation of the bill's implications, "They were aiming at gay people. They hit everybody."
Watch Maddow's recap on the bill, below.
[Editor's note: a previous version of this story ran with the headline 'Federal Judge: NC Magistrates Can Refuse to Marry Same-Sex Couples Because of Religious Beliefs.' This was based on initial reporting from the AP suggesting that the law was strictly upheld, rather than a challenge being dismissed because it lacked standing.]