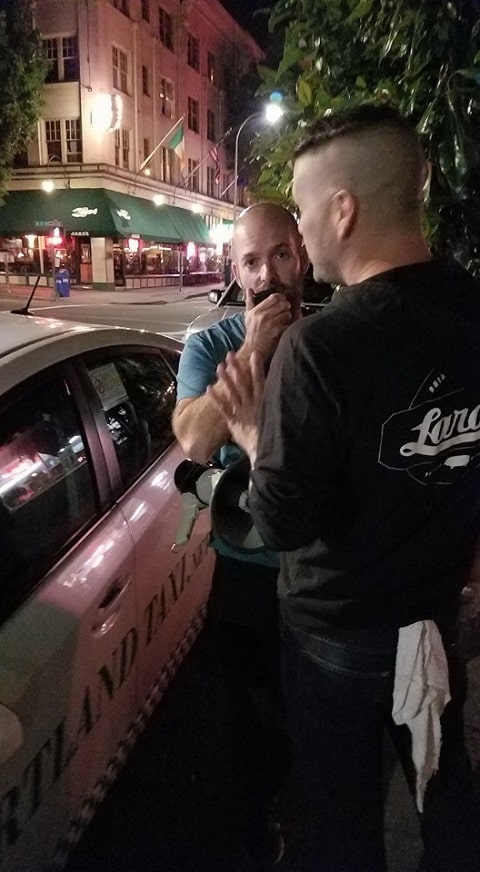 A Portland taxi firm which on Friday supported a driver who yelled homophobic abuse at patrons outside a gay bar in the city has now fired the driver.
A Portland Taxi cab pulled up outside Scandals in SW Portland last Tuesday evening. The driver allegedly told people outside the bar they were going to hell and offered to help them get out of a "difficult lifestyle."

Portland Taxi Cab on #Yelp: Bigots.
Welcome to 2016
No company that supports alienating the gay community and their… https://t.co/PZgdJy4eCb

— Carlyn Blount (@CarlynBlount) September 24, 2016
According to KATU, some bar employees asked the man to leave. Bar patron Ty Raia – who posted a photo of the man to Facebook – said "another patron called the company to express their concerns that he was doing this while representing the company and he was told they don't care."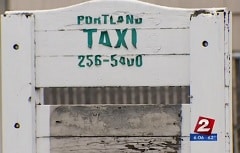 Raia said "I find it very surprising…Portland is a very liberal city and to hear that come from a company that depends on people in this city for their clients, I find that to be an interesting decision."
The company told KATU that their driver was exercising his First Amendment rights and there would be no disciplinary action. A representaive added "If the gays don't want to use our company then that's good for us."
Raia said "[Portland Taxi has] openly expressed they are OK with queers not using their company so maybe that's what we should do."
It was also noted that a Portland Taxi driver refused payment from a KATU News employee last March and told him he should be in jail because he is gay.
The cab company has now changed its tune:
[Ken Karkhu, the owner of Portland Taxi Company] showed text messages to KATU News to prove he had fired Svodboda Friday. The messages provided only indicated that Svodboda asked his boss if he was fired, the correspondence was then cut off. Another screen grab shows Karkhu telling the driver Saturday night that he's been suspended.
Sunday night, both parties told KATU News that Svodboda had been fired.
Svodboda admits gay passengers have complained about how he's treated them in the past. The company owner says none of those complaints were ever relayed to management.
Watch a KATU report on the incident below: