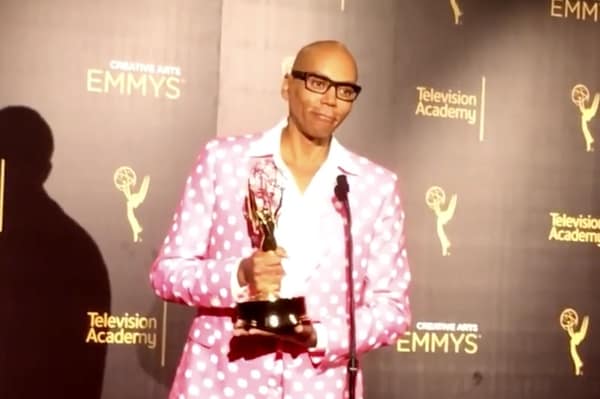 RuPaul beat out American Idol's Ryan Seacrest, Dancing With the Stars' Tom Bergeron, Hollywood Game Night's Jane Lynch, Little Big Shots' Steve Harvey andProject Runway's Heidi Klum and Tim Gunn to win his first ever Emmy Award for hosting RuPaul's Drag Race. The awards were handed out over the weekend as part of the Creative Arts Emmys.
According to The Hollywood Reporter, "The award, which has only been given out since 2008, has been won by Survivor host Jeff Probst four times. Lynch has won twice, and Klum and Gunn have won once."
Said RuPaul upon accepting the award: "Earlier this year I was quoted as saying I'd rather have an enema than have an Emmy. But thanks to the Television Academy, I can have both!"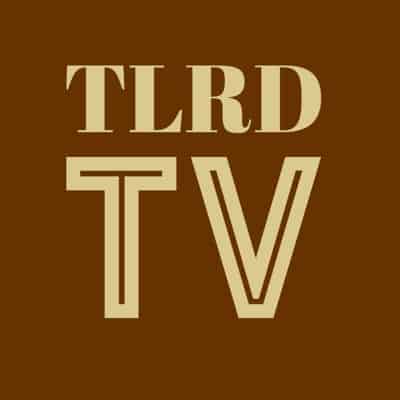 RuPaul talked to reporters backstage about what the show represents:
"I think what our show represents is the tenacity of the human spirit. The 100-plus girls who have told their story on our show have really helped so many young people around the world…these young people who now have people to help them navigate their own unique stories."
When asked about winning the Emmy, RuPaul added:
"I really didn't expect this. I came here thinking I got invited to the prom and I'm going to dance my ass off tonight, but i didn't expect that I would have this in my hand when I was dancing tonight. It's a very special night not just for me but for all of the young people around the world who dance to the beat of a different drummer."
When congratulated on the award, RuPaul also corrected a reporter. "I think you mean, 'conDRAGulations'," a term that has become well-known in his drag-oriented lexicon.
He added:
"I can't not say 'Condragulations' anymore. I think it's applicable to almost anything."
Watch: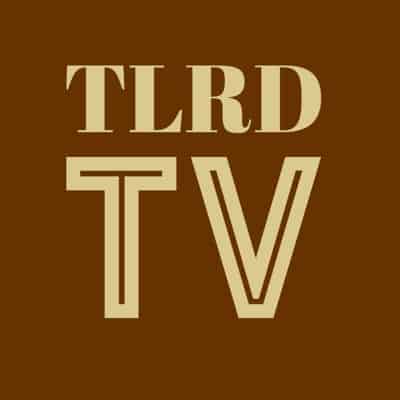 Backstage RuPaul also talked to Yahoo!
https://www.youtube.com/watch?v=1eooSpg8nIg