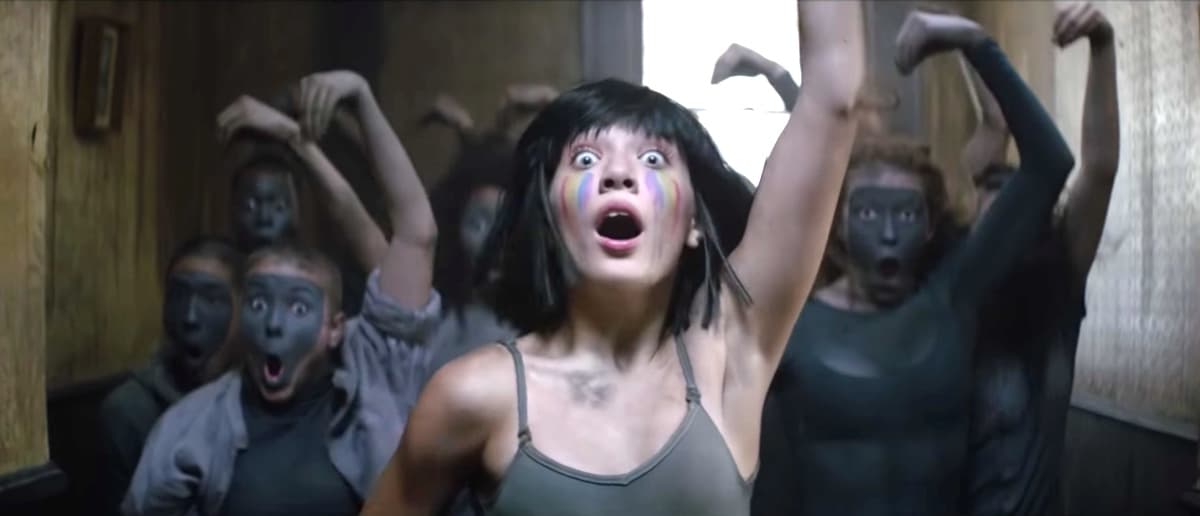 Sia released a surprise video for her new single "The Greatest" featuring Kendrick Lamar, on Sunday.
The video for the empowerment anthem again features young dancer Maddie Ziegler and dozens of other young dancers.
Ziegler wipes her face with rainbow-colored greasepaint as the video starts, a gesture that reminds us of this "Rest in Pride" video shot shortly after the Orlando massacre.
Tom Breihan at Stereogum thinks there also might be some relationship:
The video version doesn't have Kendrick's verse, but it does have Maddie Ziegler, the freaky-intense child dancer from so many other Sia videos, as well as a whole lot of other dancing kids. (It might be some sort of extended Orlando nightclub-shooting allegory, but don't quote me on that.)
Watch: