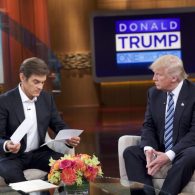 QUACK. Donald Trump pretended like he released his medical records on Dr. Oz: "Trump, during the taping Wednesday morning, 'handed Dr. Oz a one-page summary of the physical exam he underwent last week,' CNN Money reports."
COUNTER POINT. Hillary Clinton releases additional information about her health: "Clinton, 68, received a CT scan on Friday, the letter said. The result showed mild and noncontagious bacterial pneumonia, which Clinton is treating with a 10-day regimen of the medication Levaquin. 'She is recovering well with antibiotics and rest. She continues to remain healthy and fit to serve as president of the United States,' Bardack wrote."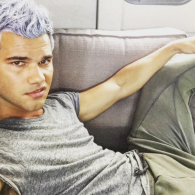 MERMAN. Taylor Lautner has dyed his hair lavender. Discuss.
TELEVISION. Is Trump's 'beleaguered straight white guy' having problems in the land of scripted comedies too? "'[…] on new fall sitcoms like CBS's "Man With a Plan," "The Great Indoors" and "Kevin Can Wait," the male leads are adjusting to new roles or reduced circumstances. Fox's "Son of Zorn" renders the idea of the throwback man as an actual cartoon.
THE ENTIRE STUDENT BODY WAS UTTERLY GRATEFUL. Student sinks nearly impossible shot and gets everyone in his class a 100 on their first quiz of the year.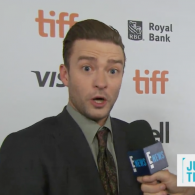 COLLABORATE AND LISTEN. Justin Timberlake says he wants to collaborate with ex Britney Spears after she said she would be into working together: ""She did? Sure! Absolutely, absolutely…I apologize for not being in the know…I'm accessible, give us a call!"
RED CARPET NO THANK YOU. Does Jason Momoa think he's still playing Khal Drogo? 
MID-WEEK MAN CANDY. Joe Jonas shows off his newly ripped physique after announcing new DNCE album.
INDIANA. Transgender immigrant sues Mike Pence: "A transgender immigrant from Mexico who's been granted asylum in the United States sued three Indiana officials Tuesday, including Donald Trump's running mate, Gov. Mike Pence, for enforcing a state law that denies him the right to change his female birth name to his current male name."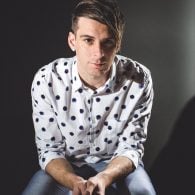 TREY PEARSON. Out gay Christian rocker axed from Christian music festival because staff threatened to walk: "The information about the stage crew came from our production manager," Diello said. "There was a team of about 14, and he said that about 11 were going to back out. He was trying to get them to change their minds, but it really put our back against the wall. This was just under two weeks out from the event. All of our staff are volunteers, and none of us are paid."
FLINT. Donald Trump gets chastised by pastor for turning a visit to her church into a political event.
Rev. Faith Green Timmons: "Mr. Trump I invited you here to thank us…not give a political speech." https://t.co/ZAbL8x1Ym1

— Brad Mielke (@TheBradMielke) September 14, 2016
.@realDonaldTrump begins criticizing Clinton during remarks in Flint church, gets cut off by pastor. pic.twitter.com/P0odYUkXsD

— ABC News Politics (@ABCPolitics) September 14, 2016
MUSIC. Years & Years debut new song "Meteorite" from Bridget Jones' Baby soundtrack.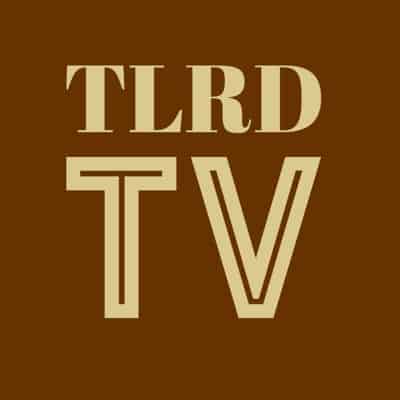 ORLANDO. Pulse first responders honored last week.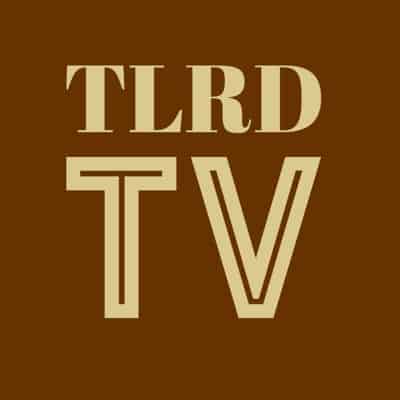 HUMP DAY HOTTIE. Al'fred Coleman.
https://instagram.com/p/BIrLF6RDvBN/?taken-by=omgitsalphie
https://instagram.com/p/BJYdczcjkFj/
https://instagram.com/p/BKRXgKBDMN3/
https://instagram.com/p/BJyshXqjkeS/