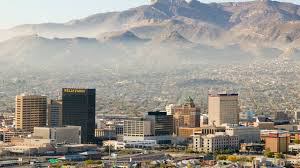 Commissioners in El Paso County, Texas, unanimously approved a resolution this week linking anti-transgender rhetoric from Republican state leaders to violence against the LGBT community.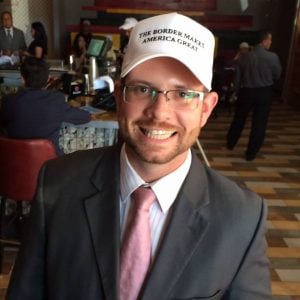 Democratic Commissioner David Stout (right), who authored the resolution, said he did so in response to public statements by the likes of Lt. Gov. Dan Patrick and Attorney General Ken Paxton, who've effectively declared war on the trans community in recent months.
"WHEREAS, history has demonstrated that rhetoric and discourse that promotes fear, intolerance, and hate can manifest into the darkest and most horrific of human actions and transgressions against one another," the resolution states. "NOW, THEREFORE, BE IT RESOLVED by the El Paso County Judge and Commissioners Court, that the County of El Paso opposes the harmful rhetoric aimed at the LGBTQ community by state leaders … "
From The Texas Observer:
Patrick, for example, has repeatedly asserted that LGBT-inclusive nondiscrimination laws will lead to "men in women's bathrooms," even though there's no evidence to support his claim.
"Those types of statements and that type of rhetoric, it's ugly, and I don't think there's any place for that in public discourse," Stout said. "You continue to proliferate this type of rhetoric, and you're just opening the doors for folks to continue to commit hate crimes against these populations."
A spokesman for Patrick, who's arguably been the state's most outspoken opponent of trans rights, didn't immediately respond to a request for comment.
El Paso commissioners also unanimously voted to add sexual orientation and gender identity to the county's nondiscrimination policy, and came out against statewide anti-LGBT legislation.
"I definitely would urge other cities and counties to do the same so the voice becomes stronger and more impactful," Stout said.
Read the resolution below.
08.29.16 LGBTQ Equality Resolution by John Wright on Scribd