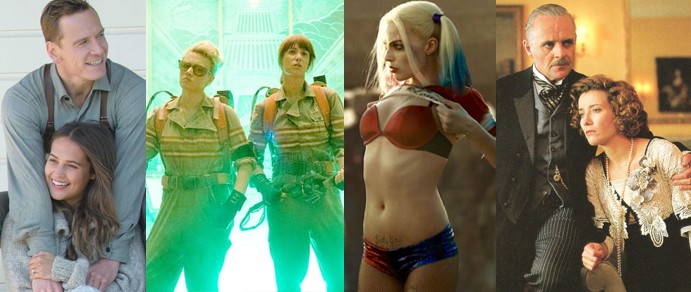 While summer didn't technically begin until June 20th and isn't technically over, "Summer Movie Season" is not beholden to the solstice and equinox but to The Blockbuster. Summer has long been the most lucrative season for Hollywood and so they've stretched it out to start earlier each year. It now tends to begin sometime in April with the release of the first movie that feels like a Summer Blockbuster proper (this year that would've arguably beenThe Jungle Book on April 15th) and ends on Labor Day weekend, aka Right Now. The romantic tragedy The Light Between Oceans is the smart ticket this weekend if you'd like to have a cathartic weep while staring at very pretty pictures. The movie, based on the bestseller of the same name, stars recent Oscar nominee Michael Fassbender and Oscar winner Alicia Vikander (a couple offscreen and their chemistry translates beautifully to the camera) as sad-eyed souls who fall in love. They marry and run a lighthouse on a remote island after World War I. When the childless couple find an orphaned baby in a boat, their lives change irrevocably. The cinematography is so beautiful you may be weeping even before tragedy strikes.
But that's this weekend. How was your whole summer? It's no secret that it's been a very rough summer for the quality of blockbusters but if you're lucky enough to live in a big city and smart enough to seek out films without gargantuan ad budgets, there was still plenty to get excited about. So herewith the Best & Worst of 2016's Summer movie season…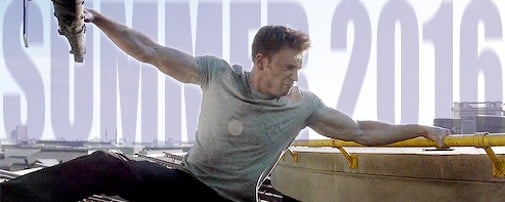 THE WORST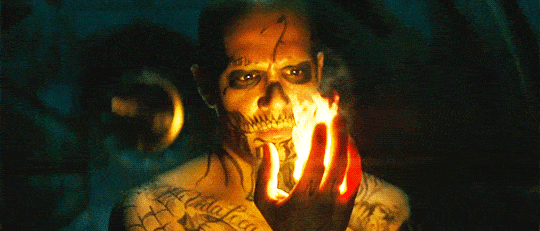 Garbage Fire
SUICIDE SQUAD  – It's even worse than critics warned! Awful patchy storytelling, incoherent plot, zero character development, boring action sequences. It's like watching commercials for a movie strung together for an entire movie length. The only semi-redeemable things about it equal three: Viola Davis's perfection with the side eye as the intimidating Amanda Waller; Jay Hernandez in general even though he's stuck with the racist conception of a character in gangbanger arsonist "Diablo"; and finally Margot Robbie's mismatched eye shadow, pig tails and costuming as Harley Quinn. She won great reviews for some reason but really that old 30 Rock joke "I'm a very sexy baby" is a perfect encapsulation of the performance.

Worst Villain Not in Suicide Squad
This "prize" obviously has to go to Oscar Isaac, whose short incredible attractiveness is buried in pounds of ugly inexpressive latex makeup for his 7′ god with extremely vague superpowers (basically all of 'em) in X-MEN: APOCALYPSE
Movie Concepts So Horrifying I Skipped The Movies:
Self-satisfied Kevin Spacey playing a cat (and cats need no help for self satisfaction) in NINE LIVES — that casting is too much smug for one movie. No thanks. Also photos of Julia Roberts's wig made MOTHER'S DAY look like a horror film. And who has even thought about ANGRY BIRDS since deleting it from their phones years ago when the addiction wore off?
THE BEST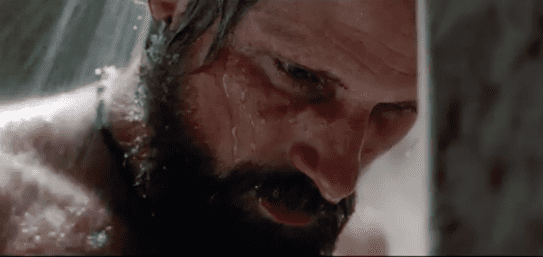 Best Actor
Viggo Mortensen, CAPTAIN FANTASTIC
The undervalued star digs deep into the role of a survivalist father with too many stubborn ideals, too little contact with society, and not enough compromise when he deigns to reenter it.
Honorable Mention: Hugh Grant, charming as ever but his light touch makes the undertow more poignant in FLORENCE FOSTER JENKINS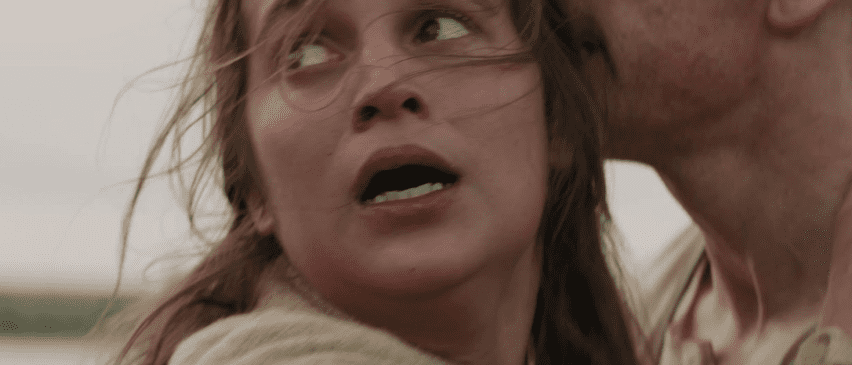 Best Actress
Alicia Vikander, THE LIGHT BETWEEN OCEANS
It's a pity that the Swedish actress won the Oscar for The Danish Girl earlier this year since it wasn't even her best performance of 2015. (That'd be her amazingly layered android in Ex Machina). She's very moving again as a baby-crazy young wife in this romantic tragedy.
Honorable Mention: Meryl Streep as the delusional offkey FLORENCE FOSTER JENKINS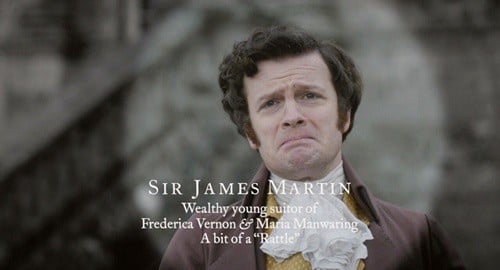 Best Supporting Actor
Tom Bennett is just hilarious as Sir James Martin, a very dumb and very wealthy man in LOVE & FRIENDSHIP. The movie hits DVD and BluRay this coming week and it can't be recommended highly enough. It's a very witty and pleasurable Jane Austen adaptation clocking in at a perfectly breezy 93 minutes.
Honorable Mention:  Ralph Fiennes, insufferable but great in A BIGGER SPLASH
Best Supporting Actress
Kate McKinnon stole the show with eccentric comic swagger in GHOSTBUSTERS. Too bad the movie had to endure so much nonsense in the media.
Honorable Mention – Kristen Stewart is radiantly romantically confused in Woody Allen's CAFE SOCIETY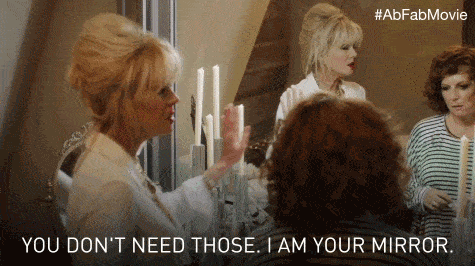 Best Duo
Edina & Patsy, who else? ABSOLUTELY FABULOUS: THE MOVIE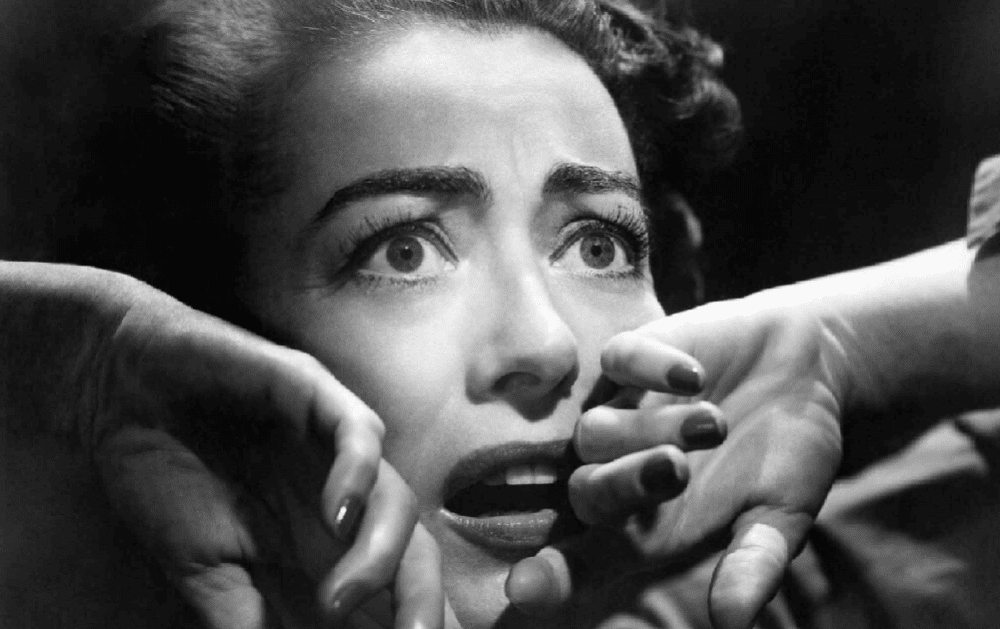 Greatest Out-of-Time Moviegoing Experiences of the Summer
This summer's high profile 4K restoration of Merchant & Ivory's HOWARD'S END (1992), in theaters now, is unmissable. The film is absolutely perfect and should've won all the Oscars in 1992 (where it lost Best Picture & Best Director to Unforgiven). It's even richer, funnier, and more dramatically resonant than you may remember if you saw it years ago with incredible performances from Emma Thompson, Vanessa Redgrave, Helena Bonham-Carter and Anthony Hopkins. It proves all over again what a master the director James Ivory is. It was sad when the Honorary Oscars were announced this week and he wasn't named. Oscar is so stingy with the gay artists.
This summer also featured a restoration of the Joan Crawford noir SUDDEN FEAR (1952), which as reviews noted, is totally deserving of reevaluation and classic status. My friends and I had a blast watching one of Crawford's greatest melodrama performances as a playwright who marries an actor she once fired (creepy Jack Palance) unaware that he and his girl on the side (shady lady Gloria Grahame) are after her riches. The film starts out as rigid as Crawford's posture and clothing but things get enjoyably baroque in the last half hour when things go completely off (Crawford's) script. Loved it.
Movies I Feel The Most Guilt About Missing Because People Seem To Really Like Them
Indignation, Hell or High Water, and Maggie's Plan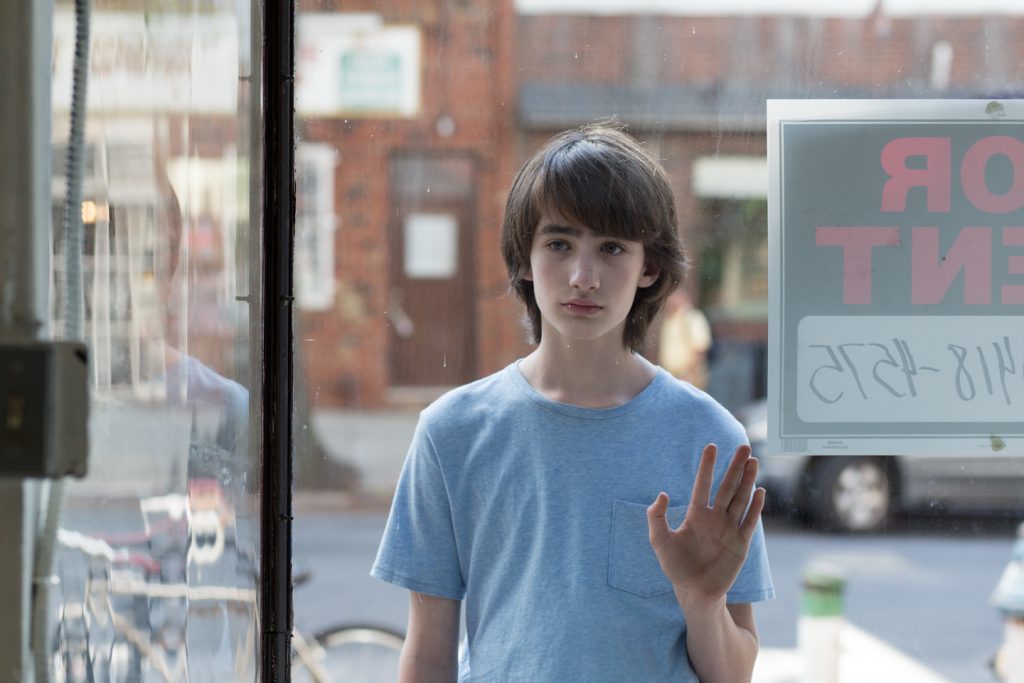 10 Best New Films Screened (alpha order)
THE GAY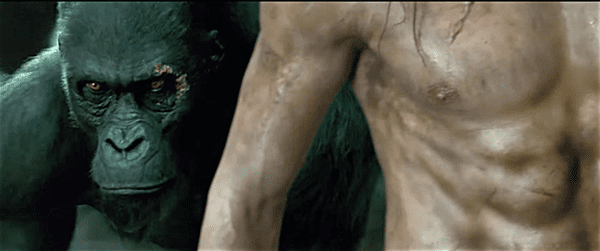 Sexiest Performance by a Body Part
Alexander Skarsgard's Abs in THE LEGEND OF TARZAN, all however many of them. So very many of them…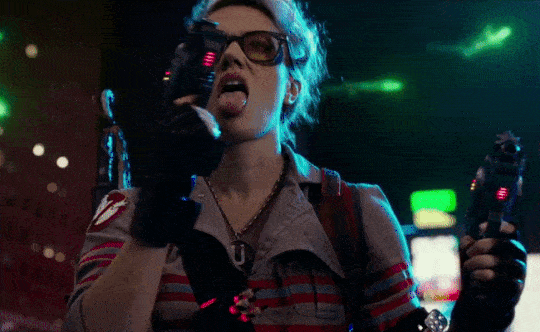 Honorable Mention:  Kate McKinnon's tongue in GHOSTBUSTERS
Runners Up [tie]: Chris Evan's helicopter-stretched arms in CAPTAIN AMERICA: CIVIL WAR
Viggo Mortensen's penis in CAPTAIN FANTASTIC
It's only a penis. Every man has one.
Queerest Hetero Movie
A BIGGER SPLASH. It's not just because of our favorite alien androgynous icon Tilda Swinton playing a Bowie-esque rock star, but also chatterbox Ralph Fiennes hopped up on lust and exhibitionism, sun kissed arthouse hunk Matthias Schoenaerts as Tilda's sensitive  lover, and Dakota Johnson doing a Lolita riff. All adapted from a French film and directed by Tilda favorite Luca Guadagnino (of I Am Love fame) featuring emotionally messy karaoke scenes. And it's as sexy as all of that sounds.
Sexiest Gay Subtext
Steve Rogers ♥️  Bucky Barnes. "Stucky" is the gift that keep giving queer geeks in fan fiction, cosplay, and daydreams. Although maybe you have to subtract points because of CIVIL WAR's icky making-out-with-your-dead-girlfriend's-niece subplot.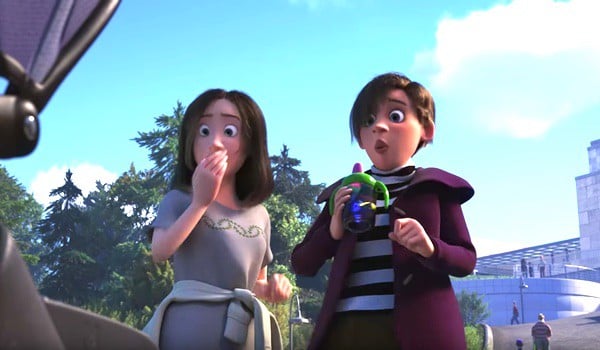 Most Obnoxious Pandering for LGBT Dollars
FINDING DORY – all that business about the lesbian couple in the film? Girl, plz. It barely reads gay if you freeze it and you have to freeze it to catch it.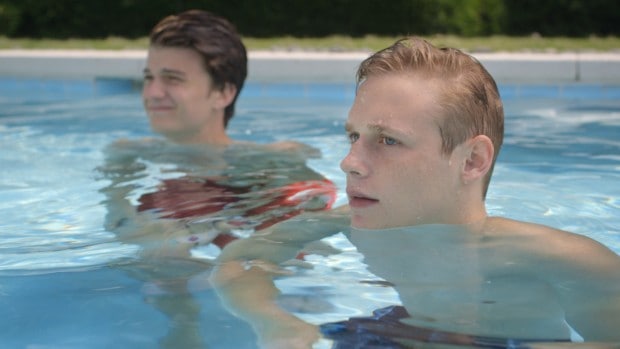 Best LGBT Movie Discovery on VOD
Any quick perusal of VOD options and streaming services reveals a wealth of gay titles that you've maybe never heard of. We've all seem terribly amateurish LGBT films so sometimes a really good one fills you with missionary zeal. This summer the best one I caught was Stephen Cone's  HENRY GAMBLE'S BIRTHDAY PARTY. It didn't receive a theatrical release but this Chicago film is unusually confident in its storytelling voice and proves how much you can do with no budget. It never leaves one location (it's all at the titular party) as it watches a young closeted gay man, his devout Christian family, and their guests throughout a day-long party. It's fly on the wall approach and overlapping ensemble is a bit Robert Altman but with less cynicism and a sharp eye on how people navigate the confusing waters when faith and sexuality are both in the pool together. Henry is available on multiple platforms including Amazon, iTunes, Wolfe OnDemand, and Vimeo.
[youtube https://www.youtube.com/watch?v=kmpL4A08mvU?rel=0]
LGBT Plot Points To Argue About
THE LOBSTER – Wasn't that joke about bisexuality such a satirical bullseye?
"The Predatory Gays Are Back!" See: Half the characters in THE NEON DEMON & the Cousin Terry business in MIKE AND DAVE NEED WEDDING DATES
FLORENCE FOSTER JENKINS – Cosmo at that Gay Party and Cosmo's sexuality in general. Either Simon Helberg's performance was too one note and mannered and opaque or the film couldn't decide whether to embrace its bitchy queers or side-eye them.
SWISS ARMY MAN  – What's going on there with Paul Dano's drag role-play and the kiss with Daniel Radcliffe? Did Daniel Radcliffe put that in his contract or something? Must Be Kissed.
How was your summer at the movies?