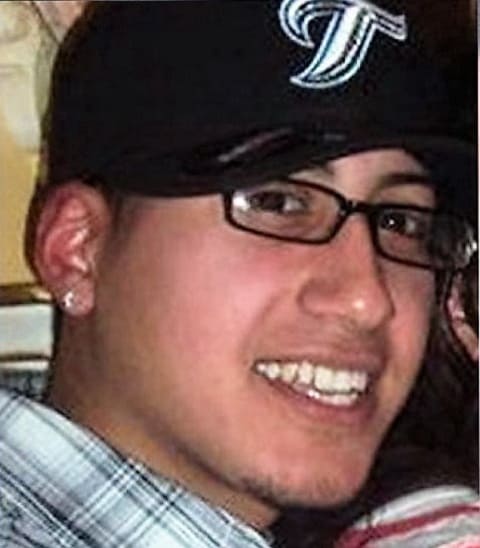 Queens Supreme Court Justice Joseph Zayas has sentenced two gang members who fatally beat and stomped an 18-year-old Long Islander because they thought he was gay.
Brooklyn-based Jonathan Echevarria (22) pleaded guilty last Tuesday to first-degree manslaughter and will serve 18 years in prison. Queens-based Nolis Ogando, also 22, pleaded guilty on Thursday to first-degree gang assault and received a sentence of eight years.
https://twitter.com/AlexBlenkinsopp/status/730839565875941376
Anthony Collao was chased by a gang of six men after he left a party in Woodhaven in March 2011. The six men caught Collao at 12:50 a.m. Yelling slurs and brandishing weapons, the six men threw Collao to the ground and punched, kicked and bashed him before robbing him, reports NY Daily News. Collao died two days later as a result of his injuries.
Police apprehended five of the men around fifteen minutes after the attack. The sixth defendant was arrested three months later.
Three of the defendants, Calvin Pietri, Luis Tabales and Christopher Lozado were convicted in 2013 while Alex Velex pleaded guilty to first-degree manslaughter last April and was sentenced to 18 years in prison.
Queens district attorney Richard Brown described Collao's murder as a "brutal and unprovoked attack. The last two defendants in this case," he added, "have now admitted their roles in this heinous attack that cost a young man his life."
(Image via Twitter)