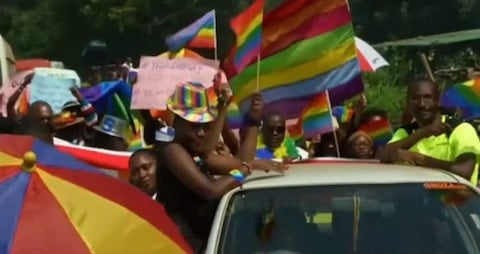 Based on social media activity of LGBT activists in Uganda, it appears that a gay pride parade scheduled for this Saturday in the capital city of Kampala will go ahead as planned despite threats from a senior government official in the country.
In a statement released on Wednesday, Simon Lokodo, a cabinet minister in charge of ethics and integrity, said that police will arrest organizers of the parade because the event had not been cleared by the authorities. Lokodo also said that the event would offend the country's laws.
"The organizers of the planned Gay Parade on Saturday 24th September 2016 are advised to stop their activities immediately or otherwise they will be arrested and prosecuted in the courts of law. The public is called upon to refrain from joining and participating in Gay activities.
"I therefore, call upon all stakeholders, Ministries, Departments, Local Governments and other agencies of Government, Faith Based Organizations, Civil Society Organizations and the Media fraternity to join Government to curb the escalating levels of immorality by upholding and integrating the National Ethical values of Uganda into their daily life and work."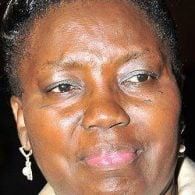 According to the Associated Press, Frank Mugisha, a gay rights leader, says he had been awaiting police authorization to hold a parade this weekend at a beach on Lake Victoria, Kampala.
Seemingly undeterred by the prospect of arrest, Ugandan LGBT activists took to social media to share their determination to celebrate pride on Saturday the 24th.
They av nothing on us,we r strong, resilient n proud. @Prideuganda2016 is breaking barriers #istandwithprideuganda pic.twitter.com/w5qX4fY54D

— Kuchu Times Media Group | KTMG (@KuchuTimes) September 23, 2016
This saturday, our brave brothers & sisters in Uganda will March in Pride and defiance. Show them u've got their back #IstandwithprideUganda

— Pamela Adie (@pamelaadie) September 22, 2016
We wont b intimidated, @Prideuganda2016 goes on-@KashaJacqueline #istandwithprideuganda @Far_Uganda @SMUG2004 pic.twitter.com/KQg3oU3K30

— Kuchu Times Media Group | KTMG (@KuchuTimes) September 22, 2016
Last month, we reported that Simon Lokodo allegedly "threatened to mobilize a mob and a large police group to beat up anyone who shows up for pride."
In 2012, Rebecca Kadaga (above right), the Speaker of the Ugandan Parliament, sponsored legislation that would have implemented the death penalty for homosexuality.  President Yoweri Museveni signed the law in 2014. However, it was later deemed to be unconstitutional.
For context, watch an Economist report on "Being Gay in Uganda" below.
https://www.youtube.com/watch?v=t-3QGqy9Ono