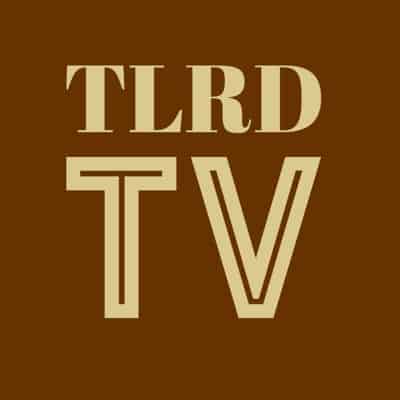 PRESIDENT OBAMA TO GOP. You built Trump, he's yours. "President Barack Obama on Thursday night tore into Republican leaders for "riding this tiger" of what he repeatedly called "crazy" hoaxes and conspiracies that created the conditions for Donald Trump to become their presidential nominee—and blasted anyone now trying to distance themselves out of what he derided as political expediency."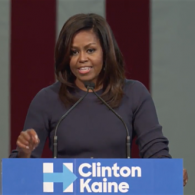 WARNING TO TRUMP. Don't attack Michelle: "'I can't think of a bolder way for Donald Trump to lose even more standing than he already has than by engaging the first lady of the United States,' principal deputy White House press secretary Eric Schultz told reporters during a gaggle aboard Air Force One."
TRUMP PLAN. Attack Carlos Slim over assault allegations: "The Republican presidential candidate plans to say that Mexican billionaire Carlos Slim is working in cahoots with the Hillary Clinton campaign to produce the sexual assault and harassment stories that have appeared in outlets like the New York Times, according to the Wall Street Journal. Trump's attacks on Slim could begin Friday."
POLL. In FOX News poll, Clinton leads Trump by 7 nationally.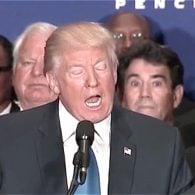 NYC CONTROLLER. Trump lied about donating to 9/11 charities: "Republican nominee Donald Trump claims he gave generously to help his city in the dark days after the deadly terrorist attacks. But new records show a pledged promise to donate $10,000 to a major 9/11 charity must have somehow slipped his mind. City Controller Scott Stringer conducted a review of hundreds of pages of previously sealed records of the two main 9/11 charities at the request of the Daily News, and found that Trump and his charity hadn't donated a dime in the months after 9/11."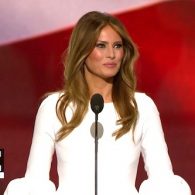 MELANIA. Melania Trump threatens to sue People magazine: "The story was a first-person account by Natasha Stoynoff of an interview she did with Donald and Melania Trump at their home in Mar-a-Lago. Stoynoff says that when Melania Trump left the room, her husband pushed Stoynoff against a wall and sexually assaulted her. The Republican presidential candidate says the account is untrue."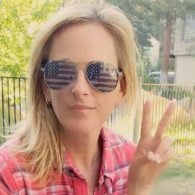 MARLEE MATLIN. Trump mocked the deaf Apprentice contestant, called her "retarded". "Trump, who was accused on Wednesday of making sexual comments to Marlee Matlin, an Oscar-winning actress who once competed on Trump'sCelebrity Apprentice, also apparently had a habit of insulting, mimicking, and demeaning as mentally handicapped his star female contestant—all because she was deaf."
GETTING SCARY. Trump supporter leaves sign with swastika at media table at rally. "[Jim Acosta] filed a report on CNN later in the afternoon showing footage of one angry Trump reporter shouting at the media to "stop lying.And then Acosta held up the swastika sign on air before saying this"
A Trump supporter left behind this sign on media table in press pen. Shows swastika with word "media" pic.twitter.com/egrMm4shgl

— Jim Acosta (@Acosta) October 13, 2016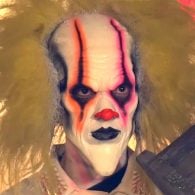 SWEDEN. Creepy clown stabs man, runs away: "The Halland county incident was not the first involving clowns in Sweden. In the centre of the Scandinavian country on Wednesday two people in clown costumes threatened to kill a woman."
PHILADELPHIA. Racial tension in the gayborhood: "Black gays and lesbians in the city say they are carded at clubs in the area known as the Gayborhood while they watch white patrons stroll in. At bars, they say, they wait longer for drinks and are subjected to dress codes that ban athletic gear, Timberland boots and hooded sweatshirts, rules they say are meant to exclude them."
NYC. Hell's Kitchen gay bar owner John Blair says he's forced to close two hours before everyone else: "It really cuts into our bottom line."
KUMBUKA. Gorilla escapes enclosure at London zoo, receives outpouring of support: "Male silverback Kumbuka, an 18-year-old, 29-stone male western lowland gorilla, escaped the enclosure yesterday evening for 90 minutes. It has now been claimed the animal got loose after a door between the public viewing area and a service pen was accidentally left open. Visitors were said to have been taunting the gorilla, prompting social media users to voice their sympathy for the animal, writing: 'We all would get nuts if we were locked in a cage and people would stare at us every day. Poor creature.'"
Human error led to escape of #Kumbuka the #gorilla within #LondonZoo @zsllondonzoo should be applauded for humane non-lethal intervention pic.twitter.com/Wymo19fboJ

— Dr Daniel Allen (@Dr_Dan_1) October 14, 2016
REDUCE SMELLY GASES. These are the foods you should eat. "Two of these carbs – resistant starch, which is found in potatoes, bananas, legumes and cereals, and fructans, which are found in wheat, artichokes and asparagus – both reduced hydrogen sulphide production by about 75 per cent."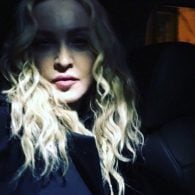 MADONNA. Billboard's Woman of the Year: "Madonna is one of a miniscule number of super-artists whose influence and career transcend music," said Janice Min, president and chief creative officer of The Hollywood Reporter-Billboard Media Group. "With her creative vision, relentless innovation, and dedication to philanthropic causes, she is an inspiration to hundreds of millions of people around the world, all while shattering every career record out there. She is an important feminist on top of that, a one-of-a-kind artist who's used her influence to change the conversation around women, sexuality and equal rights."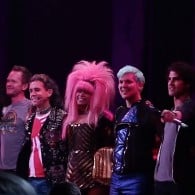 HEDWIG. Euan Morton and Hannah Corneau to take over in national touring production of Hedwig and the Angry Inch. "Euan Morton originated the role of Boy George in the musical Taboo in London and New York, garnering Tony and Olivier Award nominations and receiving the Theatre World Award for Outstanding Broadway Debut. Hedwig and the Angry Inch co-creator Stephen Trask gushes about why Euan is the perfect choice to fill Hedwig's golden boots: 'Euan's Hedwig is going to be so exquisitely beautiful and archingly heartbreaking. What an emotional powerhouse. He is otherworldly.'"
FRIDAY FLESH. B Krittarit.
https://www.instagram.com/p/BKSQfOphZi2/?taken-by=bigm_bigm
https://www.instagram.com/p/BBeLB1ixkIy/?taken-by=bigm_bigm
https://www.instagram.com/p/BDD2V7ixkPb/?taken-by=bigm_bigm