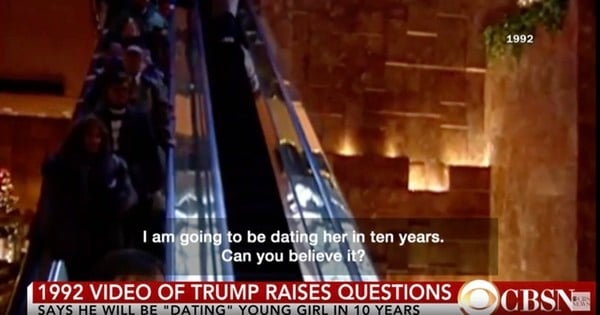 Donald Trump is heard in a resurfaced 1992 video shot in Trump Tower in which he greets a young girl and then boasts about "dating her in 10 years," CBS News reports:
The video, released Wednesday evening, was shot at Trump Tower.
In the clip, Trump asks one of the girls if she's "going up the escalator." When the girl replies, "yeah," Trump turns to the camera and says: "I am going to be dating her in 10 years. Can you believe it?"
It is not the first time Trump has made reference to his interest in dating much younger women.
In 2006, he made a similar comment about his own daughter, Ivanka Trump: "I've said that if Ivanka weren't my daughter, perhaps I'd be dating her," Trump said.
Today's NY Daily News: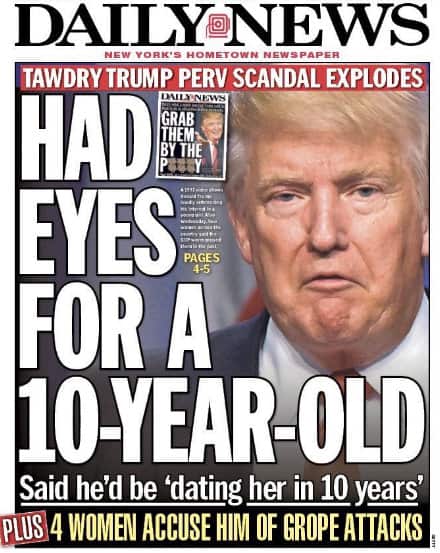 The video comes amid several accounts from women who report being inappropriately groped by the Republican nominee for president.
Late yesterday, the New York Times published interviews with two women who say Trump forced himself on them, groping one on a plane and kissing another. A former Miss Washington also came forward with similar allegations.
Watch: