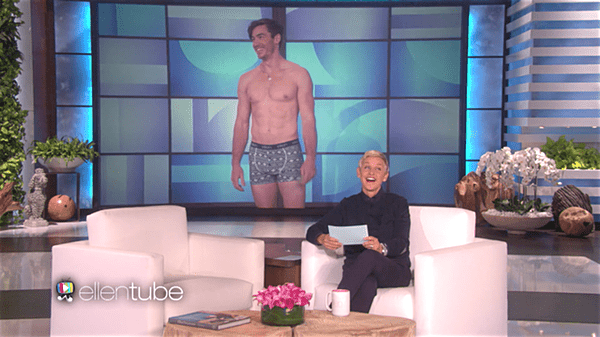 Ellen DeGeneres decided to get in on the biggest trend at Fashion Week — "see now, buy now" — by selling items from the Ellen store live to audience members.
To help showcase the Ellen store fashions, Ellen called upon handsome model Raul to serve as the real-life mannequin off of which the audience could buy things.
While Raul came out fully clothed, he didn't exactly leave that way.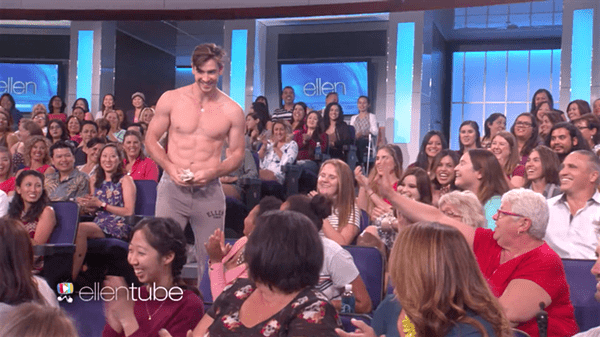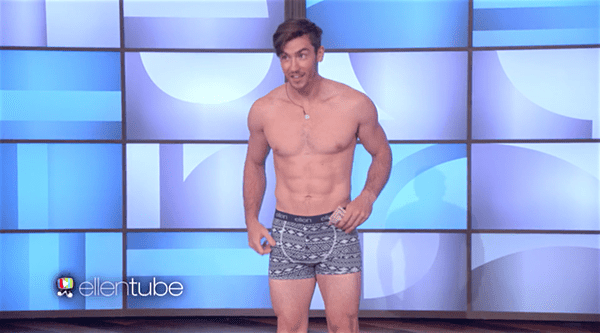 Watch what happens when Raul gets down to his undies and the audience goes wild to purchase his last article of clothing, below.