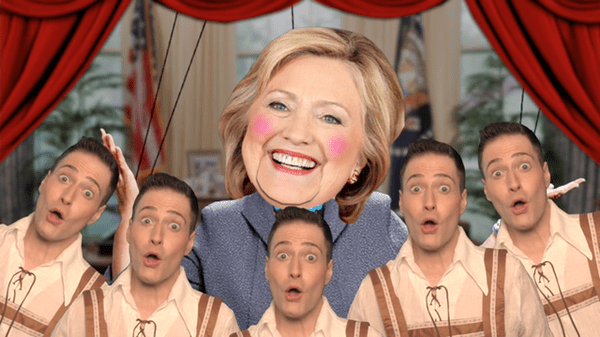 The Hills is alive with a big fat lead in the polls. 
Randy Rainbow takes on the third presidential debate in his latest musical parody that is all about the nastiest woman in politics today, none other than Mrs. Hillary Rodham Clinton.
Rainbow sets his latest parody, aptly titled "Nasty Woman", to the tune of "The Lonely Goatherd" from Rodgers and Hammerstein's "The Sound of Music."
Watch as Rainbow proves he is the true winner of this election season, below. And don't be surprised if you find yourself yodeling "lady in the lead all day" all day.