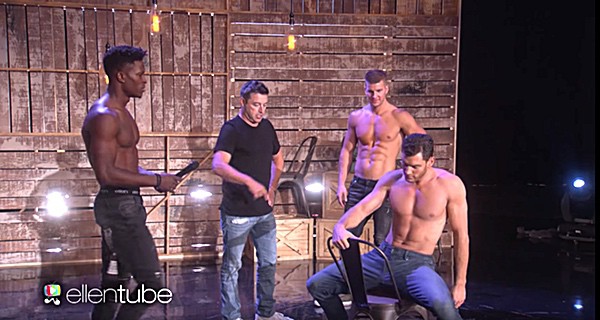 Ellen may still be cleaning the baby oil off her furniture from the last time the men of Magic Mike Live were on her show, but the daytime host nevertheless decided to bring the guys back to teach her executive producer Andy some of their trademark moves.
In the latest installment of her segment "Average Andy", Ellen had the thoroughly-average-at-everything-but-producing Andy try and strip Magic Mike style to–what else?–Ginuwine's "Pony."
Needless to say, it was delightful.
Watch, below.