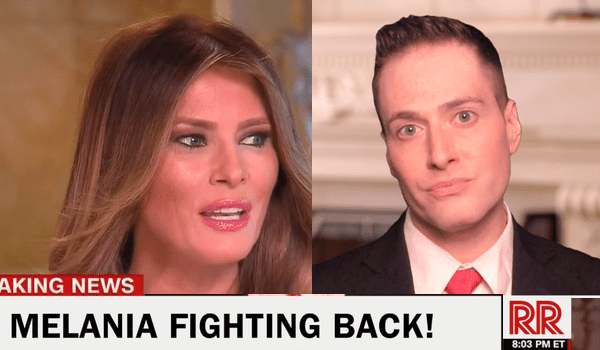 Melania Trump responded to myriad concerns over her husband's bid for the presidency in a new interview with Randy Rainbow.
Rainbow gets straight to the point: "America is concerned AF." So is there anything Melania can say to reassure us as a nation? As it turns out, not really, no.
Watch as Rainbow asks Melania about 'P–y'-gate, verb conjugation and much more, below.