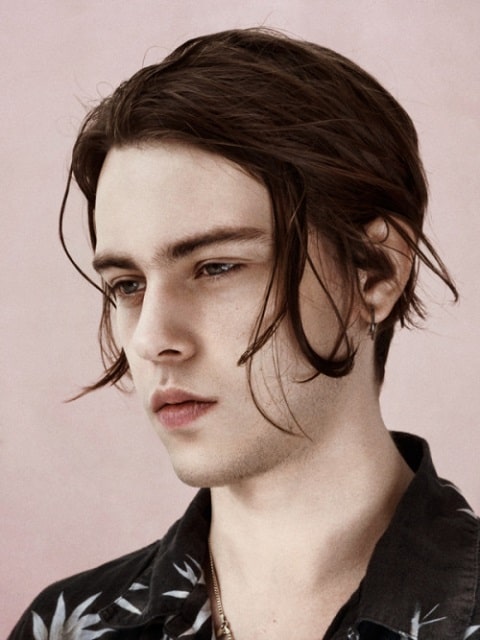 This Week in New Music: Iceage frontman Elias Bender Rønnenfelt (above) turns a new creative corner on second Marching Church album Telling It Like It Is, Keane frontman Tom Chaplin is in full on confessional mode on his debut solo album and English duo Blue House push your indie pop buttons on Suppose.
---
Marching Church – Telling It Like It Is
Marching Church is the side project of Danish punk act Iceage's Elias Bender Rønnenfelt turned, now turned fully-fledged band on second album Telling It Like It Is.
Over their first two albums, Iceage made a name for themselves by producing some smart punk rock. That sound morphed into something tighter on third album Ploughing Into the Field of Love. The first Marching Church album This World Is Not Enough felt like a natural extension of Ploughing… while Telling It Like It Is feels like something completely new for Rønnenfelt. Now a full-time seven-piece band, his growl has given way to a remarkably mature vocal performance bolstered by songwriting that sometimes verges on pop. Rønnenfelt is only 24. He is renowned as "difficult" at best. That's probably because he's bursting with ideas, many of which are majestically heard on Telling It Like It Is.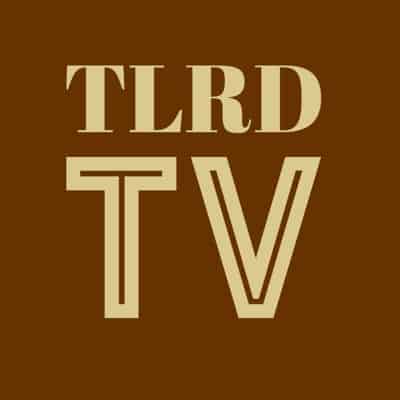 ---
Tom Chaplin – The Wave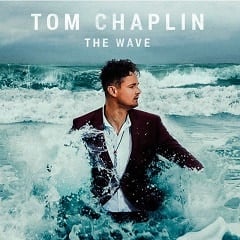 Tom Chaplin is the nice chap from English act Keane, probably best known for the song "Somewhere Only We Know" from 2004 album Hopes and Fears.
With Keane on hiatus, Chaplin has issued his debut solo album The Wave. I mean no disrespect when I say that the the first seconds of the opening track tell you what you need to know about the album.
This is Chaplin's recovery album following a very public drug addiction. Pianos tinkle, drums rumble, Chaplin sings "buried in the rubble/there's a boy in trouble/reaching for a piece of sky."
The Wave is Coldplay-style bombastic arena pop full of sad lows and ecstatic highs. Fans of Keane will love it. Fans of Coldplay will think it could well be the album the band should have recorded before they got all (successfully) clever on Viva La Vida. Take That nuts who can't wait for the 2017 tour will be satisfied.
There's not a bad bone in Chaplin's body ("It's such a beautiful world/So why do I feel so down?"). To take a bad, bad comparison, while Dolores O'Riordan's post-Cranberries solo efforts were bitter, Chaplin is, he tells us "happy with my lot." He's "stuck along a road of sadness/with nowhere to go." Well Tom, come to an arena near me soon. Possibly supporting Take That. "But if you crashland in the quicksand/I'll pick you up, I'll pull you out." He probably would too.
Watch his recent performance on Later With Jools Holland below.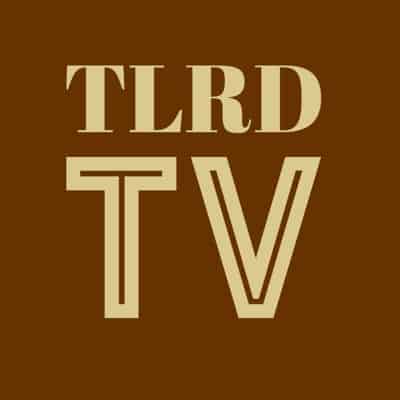 ---
Blue House – Suppose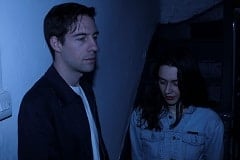 English duo Blue House are instantly likable in an English twee pop way reminiscent of Belle and Sebastian.
Suppose is not a perfect album, but what is? There are wistful summery songs on the album like "I Found My Limit" and "Hot Air Balloons" that won't quite take your breath away but will transport you to a simpler time of The Cure and The Shop Assistants and even Morrissey on "Museum Workers" and the wonderful "January the 10th."
You won't be able to pin this album down – it's pop, it's folk, it's dream pop, it's woozy indie. The standout track is "Simple Song" and the album version is different to the one released as a single. The b-side to that song "Hold Your Tongue" should also be heard – indie pop storytelling at it's best, almost comparable with Big Hard Excellent Fish.
[bandcamp width=350 height=442 track=286285084 size=large bgcol=ffffff linkcol=0687f5 tracklist=false]
[soundcloud url="https://api.soundcloud.com/tracks/254397526″ params="auto_play=false&hide_related=false&show_comments=true&show_user=true&show_reposts=false&visual=true" width="100%" height="450″ iframe="true" /]