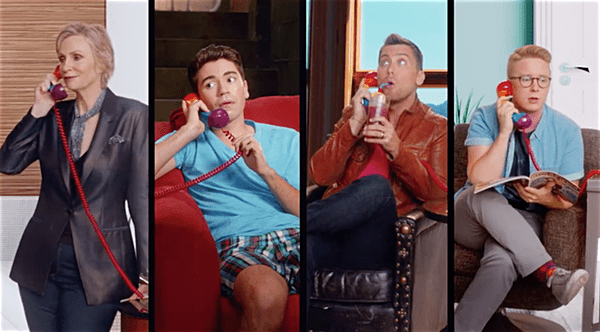 In a clip from The Real O'Neals, actor Noah Galvin (Kenny) lives out a situation many a gay person has encountered, that moment when someone assumes that all gay people know each other by virtue of being gay.
For Kenny, that happens when his mom asks him to tell all the other queer fellas to 'tone it down' after seeing too many nipples and booty shorts at a gay pride parade.
"Sure. We all know each other so I'm just gonna hop on the rainbow bat phone and call everyone," Kenny pithily replies before actually getting on his rainbow bat phone and using the gay phone tree.
Trying to get a hold of everyone is challenging, but after Kenny calls Lance who calls Jane who calls Tyler, Tyler has an idea of who to turn to to disseminate the message far and wide.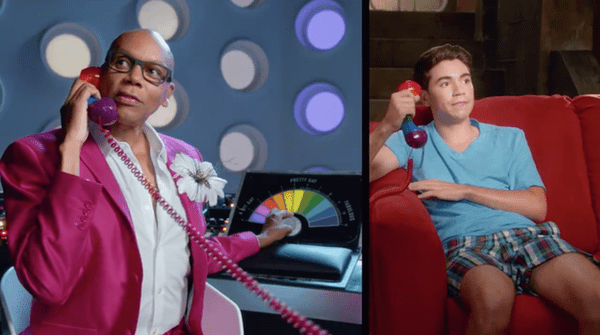 Watch, below.