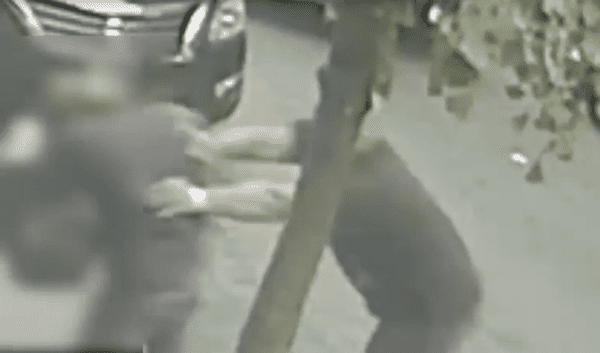 Police are looking for a man who attacked another man in NYC's West Village over the weekend, reportedly yelling both anti-gay and racist slurs.
The victim was pushed by his assailant and required medical treatment for a head laceration and general pain following the attack.
The NYPD are investigating the incident as a possible hate crime.
According to the NYPD, a 32-year-old man was walking on West 4th Street between Jones and Cornelia streets just after 5:30 p.m. on Sunday, October 2nd, when a man in his mid-20s approached him and began yelling homophobic slurs. The younger man then allegedly pushed the 32-year-old from behind, causing him to fall and hit his head on the window frame of Las Ramblas [below], a tapas bar at 170 West 4th Street.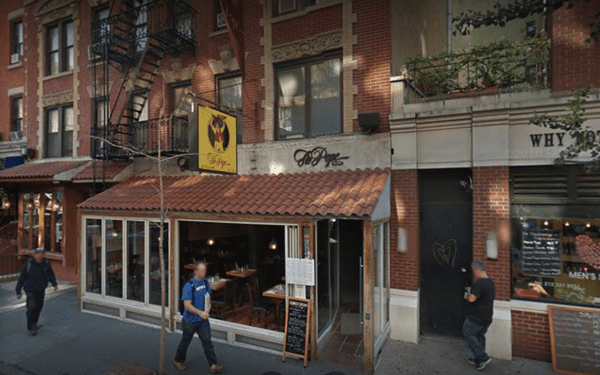 The victim was taken to Beth Israel hospital after the attack. Of the victim's injury, an NYPD spokesman said, "It required a staple, so it was quite a big laceration."
While Gothamist could not confirm what led to the attack or what specific slurs were hurled, The New York Daily News reports that the attacker shouted, "F—-t! N—-r!"
According to the News, "the suspect is described as Hispanic, bald, in his mid-20s, about 6 feet and 240 pounds. He was last seen wearing a black T-shirt, black pants and black sneakers."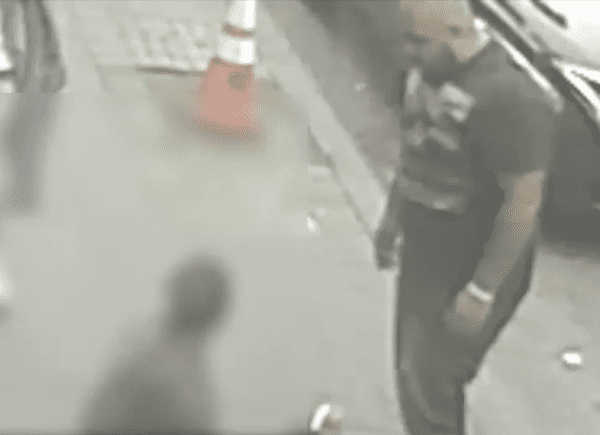 Watch surveillance video of the suspect, released by police, below.
Anyone with information about the attack is urged to call NYPD's Crime Stoppers Hotline at 1-800-577-TIPS (8477). All calls are confidential.
https://www.youtube.com/watch?v=UWL3OoU93mk