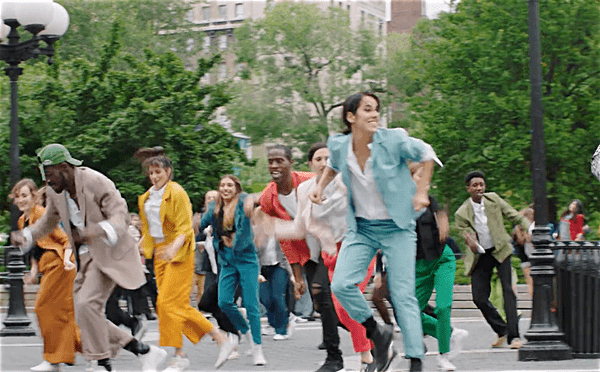 Okay, so flashmobs may be so 2011, but this rainbow-colored 'pantsuit power' flashmob for Hillary Clinton is just the bright spot needed in the final dog days of this election.
Directors Celia Rowlson-Hall and Mia Lidofsky and choreographers Celia and Crishon Landers put together the flashmob which took place on October 2 in NYC's Union Square. Set to the tune of Justin Timberlake's "Can't Stop the Feeling", the assembled congregation trotted out their best and most colorful pantsuits to dance for Hillary.
The video closes with a list of reasons why the dancers support Hillary. The first on the list is "love is love."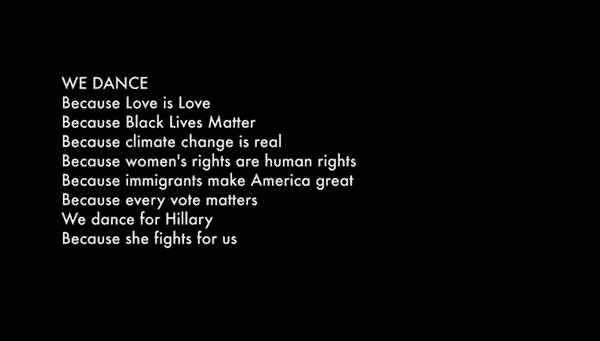 It might be basic, but it's also downright ebullient.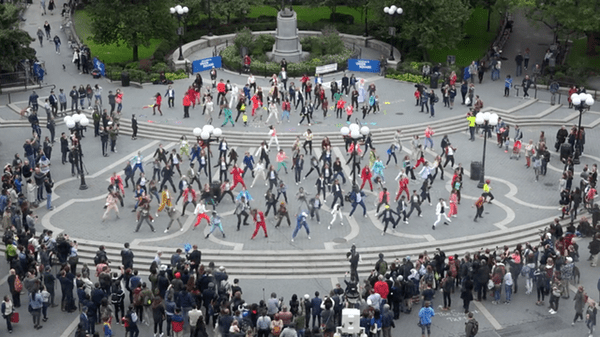 Watch, below.
[h/t Instinct]