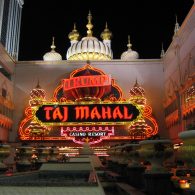 THE ART OF THE DEAL. Donald Trump's Atlantic City casino The Trump Taj Mahal has officially closed its doors: "The Trump Taj Mahal had been in trouble for years, along with the rest of cash-strapped Atlantic City, where five casinos have closed since 2014, including Trump Plaza. Of the seven that remain, two, Bally's and Caesar's, have filed for Chapter 11 bankruptcy protection. The Taj opened in April 1990 and had financial problems almost immediately, according to an analysis by CNN of documents Trump filed with state gaming authorities."
NOTORIOUS RBG. Supreme Court Justice Ruth Bader Ginsburg says Colin Kaepernick's protest is legal but "dumb and disrespectful": ""Would I arrest them for doing it? No. I think it's dumb and disrespectful. I would have the same answer if you asked me about flag burning. I think it's a terrible thing to do, but I wouldn't lock a person up for doing it. I would point out how ridiculous it seems to me to do such an act."
FTW. Muslim American professor has the most viral tweet of the second presidential debate: "The idea that Muslims have to report things is what prompted me to write the tweet," Moustafa Bayoumi tells CBS News. "As if Muslims have some special knowledge of terrorism. I certainly don't. I'm not a terrorist. I don't know any terrorists. As if we somehow need to prove our legitimacy to stay in the country. I think those are the sorts of prevailing assumptions behind the statements Donald Trump is constantly making."
I'm a Muslim, and I would like to report a crazy man threatening a woman on a stage in Missouri. #debate

— Moustafa Bayoumi (@BayoumiMoustafa) October 10, 2016
MEN. Luke Evans strips down for Interview.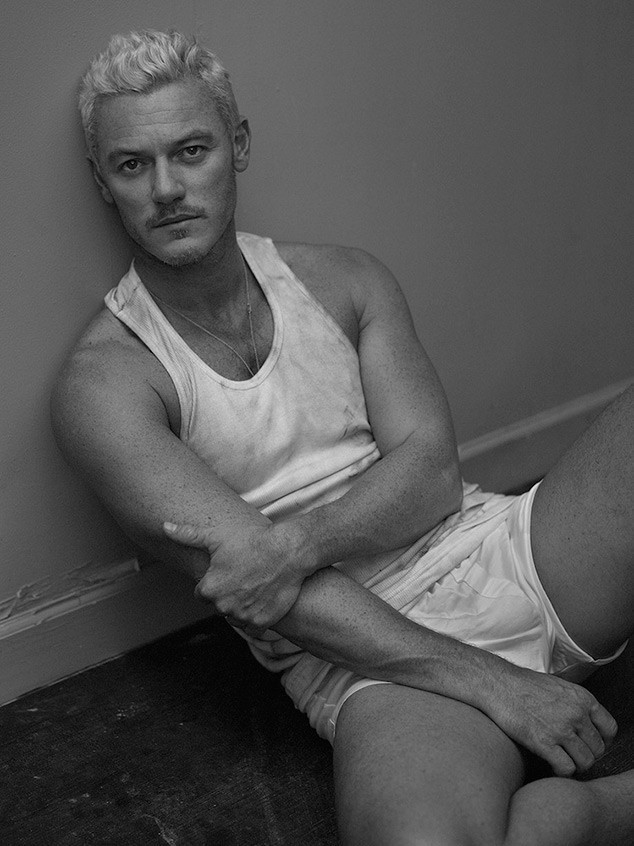 CARPOOL KARAOKE. Lady Gaga will be the latest singer to duet with James Corden on the way to work.
Had a lil fun with @JKCorden today! 🚘🎤 coming soon! #JOANNE #CARPOOLKARAOKE #MILLIONREASONS #PERFECTILLUSION pic.twitter.com/QBJh783QyB

— Lady Gaga (@ladygaga) October 8, 2016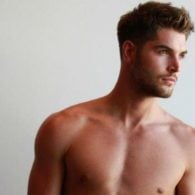 MALE MODEL MONDAY. Nick Bateman.
BYE. Billy Bush's Today Show colleagues reportedly don't care that he's suspended: "Ever since [Ryan] Lochte, a lot of people have thought that he was a liability anyway. Tamron [Hall] doesn't like him and they have always been uncomfortable around each other. Al [Roker] doesn't speak to him, like at all.
POLLS. Hillary Clinton opens up double digit lead in poll taken after Trump tapes leaked but before second presidential debate: "The poll, conducted on Saturday and Sunday but before the second presidential debate, shows Clinton with 46 percent support among likely voters in a four-way matchup, compared to 35 percent for Trump."

PAUL RYAN. GOP Speaker of the House announces he will not defend for or campaign for Trump–but won't un-endorse him. Trump fires back.
https://twitter.com/realDonaldTrump/status/785530928256933888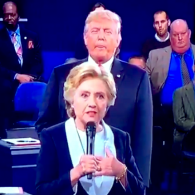 HE'S RIGHT BEHIND YOU. Hillary was very much aware that the Donald was lurking all up in her personal space last night: "It was a very small space, and I tried to give him space; when he was talking to people, I would go back and lean up against my stool, but, he was very present."
SHAKEN NOT STIRRED. Daniel Craig walks back talk that he would rather slash his wrist than play James Bond again.
TRUMP THE GOP. Republican Alabama Senator Jess Sessions doesn't think grabbing women by the p—y counts as sexual assault: "I don't characterize that as sexual assault. I think that's a stretch."
AWKWARD. Tiffany Trump dodges a kiss from dad. 
Whoa, this video of @TiffanyATrump dodging a kiss from her dad pic.twitter.com/M6Q1lydV3G

— Oliver Darcy (@oliverdarcy) October 10, 2016
MONDAY MAN. Model Mark Keerati.
https://www.instagram.com/p/BILj_qkhWRs/
https://www.instagram.com/p/BK9eWv5jmCx/
https://www.instagram.com/p/BLCyPiUjvqj/
https://www.instagram.com/p/BHGopZAh7nf/