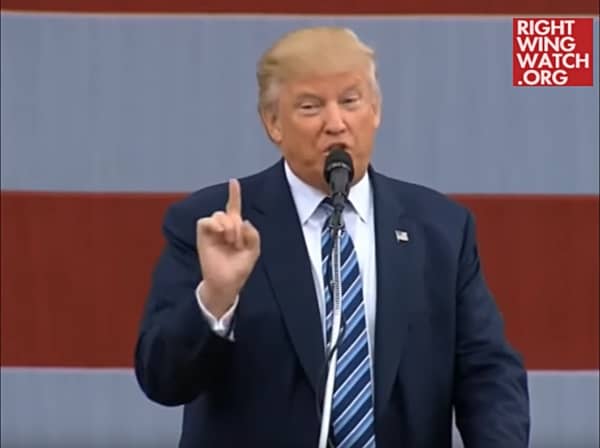 At a rally in Greensboro, North Carolina, Donald Trump continued making assertions that women accusing him of sexual assault have to be lying fame-seekers because they're not attractive enough to earn his interest, the NYT reports:
"Believe me, she would not be my first choice," Mr. Trump said of Ms. Leeds, now 74.
He was similarly dismissive of Natasha Stoynoff, a former writer for People magazine who accused Mr. Trump of making sexual advances during an interview. "Check out her Facebook page, you'll understand," Mr. Trump said.
Leeds, who appeared in a video interview published by the NYT and Stoynoff are but a small sampling of the women who have come forward to accuse Trump of sexual impropriety.
Earlier today Kristin Anderson accused Trump of groping her vagina in a nightclub, and Summer Zervos, a former Apprentice contestant, held a press conference with attorney Gloria Allred accusing Trump of groping her and forcibly kissing her.
Watch Trump speak in Greensboro: