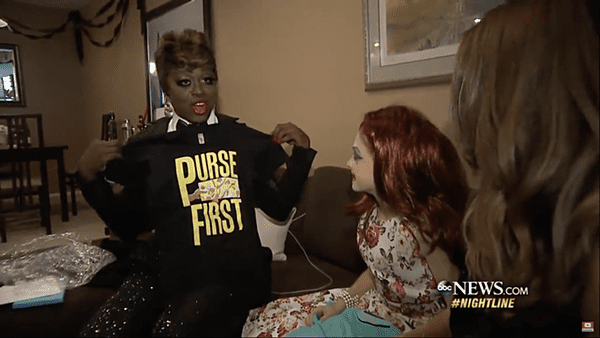 A little boy from Orange County, California got to meet his hero, Bob the Drag Queen, last night on Halloween.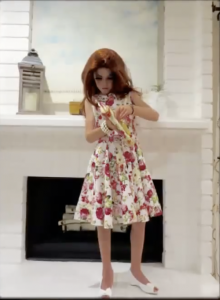 C.J. Duron, 9, became a viral sensation earlier this month, when photos of him dressing a la Bob went viral. 
After learning of his superfan, Bob decided to surprise the boy as he got ready to go out trick-or-treating dressed as the RuPaul's Drag Race winner, purse and all. His uncle Michael even got in on the fun.
"I'm very excited to meet C.J.," Bob told ABC News ahead of the meeting. "I've never met a kid who dressed as me for Halloween before."
On Oct. 19, C.J.'S mom, Lori Duron of Orange County, California, told ABC News that her son loves Halloween and starts planning his costume in August.
Duron said C.J. is gender non-conforming and considers himself part of the LGBTQ community.
Since he was old enough to choose his own Halloween costumes, C.J. has preferred to shop in the "girls' section" at the Halloween store, she added.
"Halloween is his favorite holiday because he can be his authentic self and he looks forward to it all year long," Duron said. "[I] feel like he spends so much of the year editing himself based on what everybody thinks. When this day comes there's no editing and I think it's great."
When C.J. opened the door to find Bob the Drag queen on the other side, this happened.
And my heart broke into a million pieces and I'll never be able to put it back together again.
Shantay, you stay.
Bob and CJ exchanged gifts and went Trick or Treating together in West Hollywood, strutting down the street 'purse first.'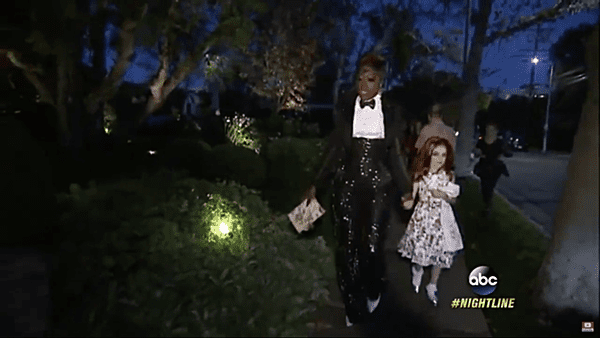 Watch, below.