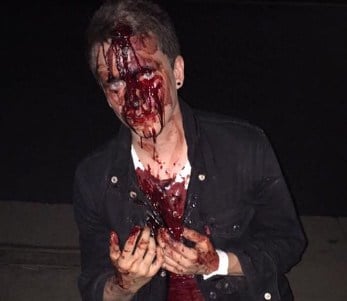 Chris Ball, a film producer from Calgary, Canada, alleges he was attacked and beaten in a homophobic assault on Tuesday night after watching election results come in at a bar in Santa Monica, California.
"People started launching homophobic slurs at me from afar," he said. "I mean, I kind of got into it, but I didn't want to provoke them."
They were saying things like, 'We got a new president you f–king faggots.'
When he later left the bar, alone, he was walking through an alley when he was jumped by a group of men – one of which smashed a bottle over his head.
He fell back, his head smashing against the concrete, where he blacked out.
"When I came to, I remember waking up and wiping the blood from my eyes. I called some friends, they picked me up and I went right to the hospital," he recalled.
He was stitched up at the hospital and said he's feeling fine.
Ball's friend posted an account of the assault to his Facebook page along with images of himself covered in blood on the street and at the hospital. The images and posts were later transposed to the photo sharing site imgur.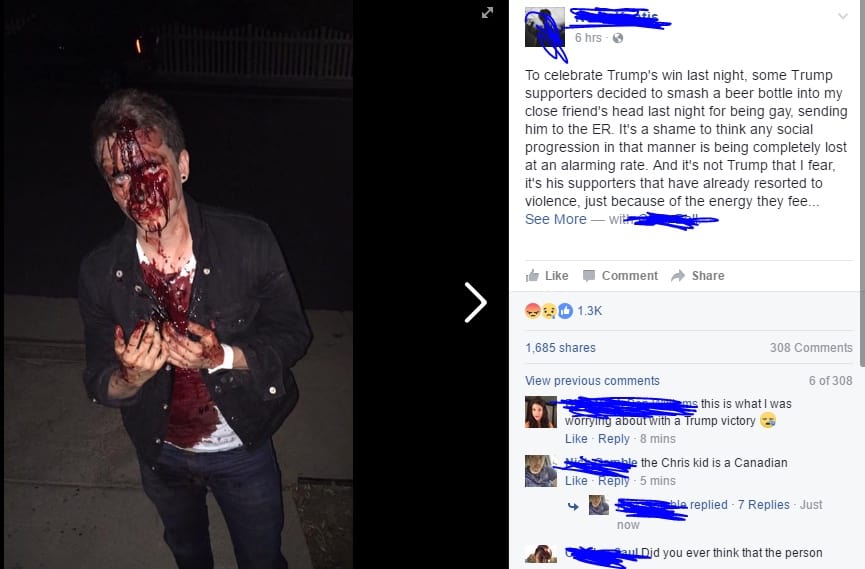 Ball responded to comments on Facebook that he was faking attack by posting a photo that he said had been taken in the ER.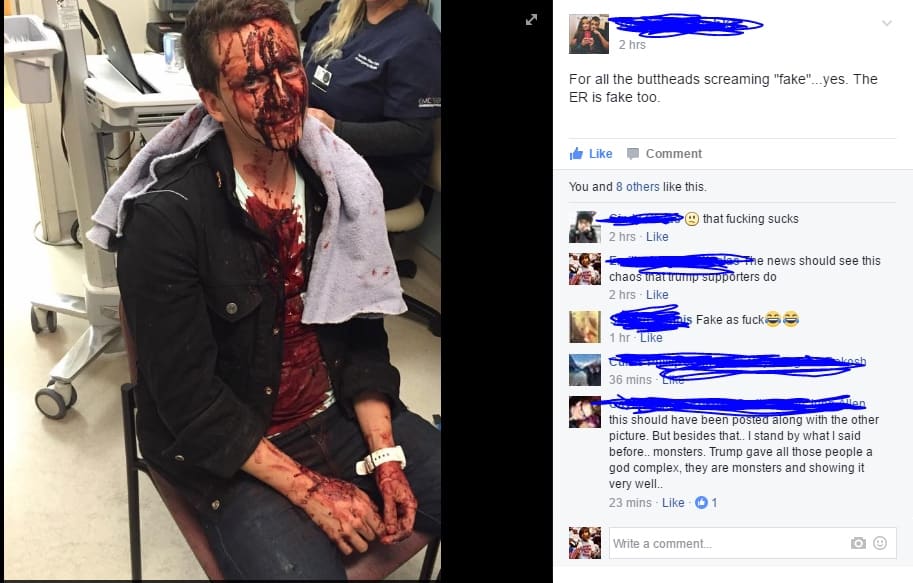 Santa Monica police were not available at the time of Metro's report.
Ball, says he's now "in good spirits:"
In retrospect, Ball doesn't think it was really a political issue – it was a hate issue, fuelled by the charged atmosphere of the election night, with a group of drunk people who used Trump's rhetoric as an excuse to get in a fight. He feels it could very well have been a Clinton supporter, or just someone else with a homophobic attitude on any other night – it's an ongoing issue.