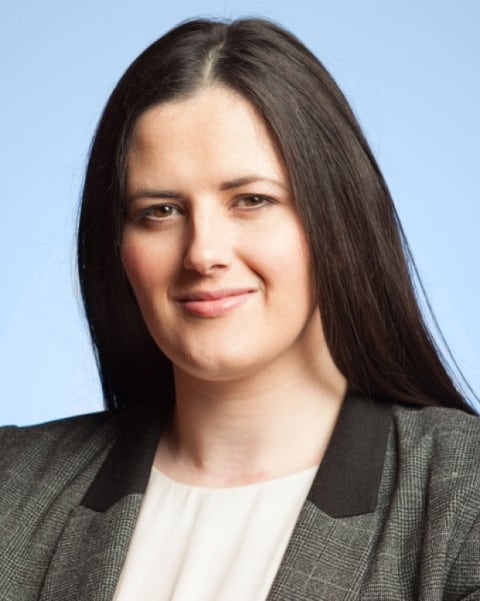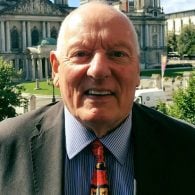 Northern Ireland's Justice Minister has confirmed that a motion will go before lawmakers seeking approval to pardon gay and bisexual men convicted of abolished sex offenses in the province.
Ulster Unionist Party councillor Jeffrey Dudgeon (right), who was instrumental in the campaign to decriminalize homosexuality in Northern Ireland in 1981, welcomed the announcement as a "great moment".
"It completes the circle now we have got decriminalisation and effectively an apology for the previous behaviour of the state," said Dudgeon. "We hope the Irish Republic will follow suit."
He told The Irish Times he and others had been pressing Justice Minister Claire Sugden (above) to act for months. "Lord Lexden is putting an amendment into the House of Lords hopefully on Wednesday to enable the pardons to come into effect," he said. "We knew the [Democratic Unionist Party] were not opposed and this is confirmation that the pressure has worked."
My interview w Jeffrey Dudgeon really brings home how devastating these prosecutions were for gay and bisexual men https://t.co/1Xhskjsn6o

— Amanda Ferguson (@AmandaFBelfast) November 8, 2016
Welcoming the fact that there are men alive today who will be able to benefit from the pardons, he said:
"It is particularly important for people whose reputations were destroyed in years gone by. In some cases they died having gone to jail.
"Their characters were damaged and job opportunities seriously curtailed and quite often many men committed suicide rather than go to court."
Sugden added:
"Pardon arrangements should be brought to Northern Ireland as soon as possible to ensure that there is equal treatment for gay and bisexual men here as for their counterparts in England and Wales. This is an opportunity for the criminal justice system to try and right the wrongs of the past and one which will allow for much earlier resolve than that presented by way of an Assembly Bill."
The motion is expected to be debated today.