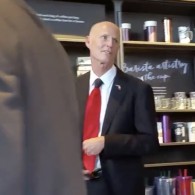 CABINET OF DEPLORABLES? Florida Governor Rick Scott visits Trump Tower: "I'll do everything I can to help my good friend Donald Trump be successful, but I don't plan on being a Cabinet member," Scott told CNBC last week. "I have like 789 days to go in this job. I'm going to finish this job. I love being governor. I want to make sure we're the number one state for jobs. I'm going to keep this up."
LONDON. Activists call for city to open LGBT history museum. "Why is our history in filing cabinets gathering dust? We want to bring queer history out into the open and make it accessible to all."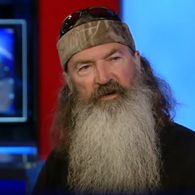 DUCK DYNASTY. It's over: "The network announced Wednesday night that after five years and 130 episodes, the unscripted series will come to an end. The current 11th season will be its last. This season runs through Jan. 18, with a small break, followed by the final seven episodes that will air from March 1 through April 12. A series of holiday specials are also likely to come later."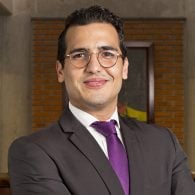 EL SALVADOR. Meet the man singlehandedly challenging the country's ban on same-sex marriage.
CURLING. Gay leagues are growing in popularity in Canada: "Gay curling leagues have blossomed in recent decades, highlighting a distinctly Canadian aspect of modern gay life. The country's oldest gay curling league, Rotators, was started in Toronto in 1962 and went publicly gay six years later. Its founders were largely men who worked as train porters. "They were the flight attendants of the railway," said Murray Leaning, the president of Rotators and Riverdale, the nation's largest gay curling league, comprising 56 teams. Canada has 12 gay curling leagues with hundreds of four-member teams."
NOTORIOUS RBG. Trump will fill Supreme Court vacancy: "There was no talk of retirement Monday, but Feinberg got the loudest cheer when he ended the session by saying, 'May she continue in good health.'"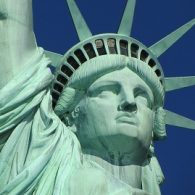 NYC. Whale spotted near Statue of Liberty prompts Coast Guard warning.
FAST-FORWARD. The new Macbook Pro's Touch Bar allows you to skip through YouTube ads. "In Safari, the touchbar [sic] will pop up a scrubbing control whenever a video begins to play. Amazingly, you can use that to scrub THROUGH an ad, even a non-skippable 30 second pre-roll ad; and begin your video right away! Who knows how long this 'feature' will exist. But, hey; pretty neat!"
MINNESOTA. Judge overturns state ban on transgender health coverage.
SANNAKJI. PETA wants to ban the practice of serving live octopuses to diners, torturing them as they do so: "Octopuses have sophisticated nervous systems that are rich with pain receptors, so they suffer immensely for a diner's fleeting taste experience," says PETA Senior Vice President of Cruelty Investigations Daphna Nachminovitch. "PETA is calling for an end to this disgusting, uncivilized, grossly inhumane, and gruesome practice of hacking up and serving live, sensitive animals."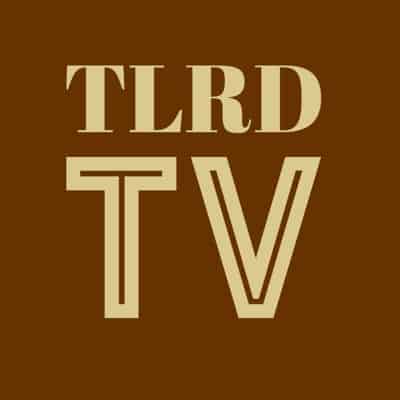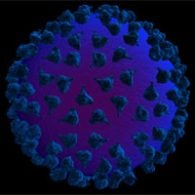 CANCER-CAUSING. Seven agents added to US list of carcinogens, including HIV: "Five viruses, which collectively have been linked to more than 20 different types of cancer, are being added to the category of "known to be a human carcinogen". These include the Human immunodeficiency virus type 1 (HIV-1), Human T-cell lymphotropic virus type 1 (HTLV-1), Merkel cell polyomavirus (MCV) and two herpes viruses – Epstein-Barr virus (EBV) and Kaposi sarcoma-associated herpesvirus (KSHV)."
LAURA JANE GRACE. She hates the word 'tranny' so that's why she made it the title of her book.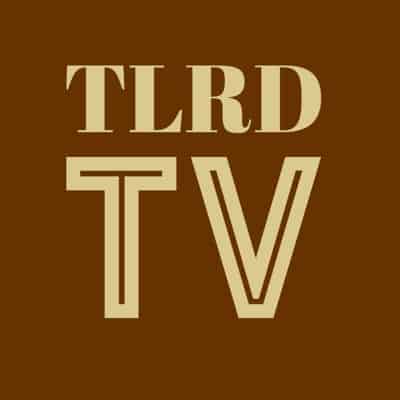 PURPOSE. Justin Bieber breaks down in tears at Germany concert. "The weeping took place last night during Bieber's tour stop in Frankfurt, Germany. He was nearly finished with a rendition of the title track "Purpose" when the waterworks were suddenly activated for reasons that have yet to be disclosed. Attentive Bieber fans will also note that this is not the first time this has happened, with his recent VMA performance ending in heaving, ugly sobs."
JUSTIN IS CRYING, I LOVE HIM, HES SO HAPPY, SUCH A PRECIOUS LIL PUPPY 🐶
https://t.co/CRs674e5O2

— Harp (@HarpoBieber) November 17, 2016
THIRSTY THURSDAY. 2016 Mister Gay World Philippines John Fernandez Raspado.
https://www.instagram.com/p/BLQnAdjBN-u/?taken-by=johnraspado
https://www.instagram.com/p/BLIqSwJBe5Q/?taken-by=johnraspado
https://www.instagram.com/p/BJYRTgsDVyv/?taken-by=johnraspado