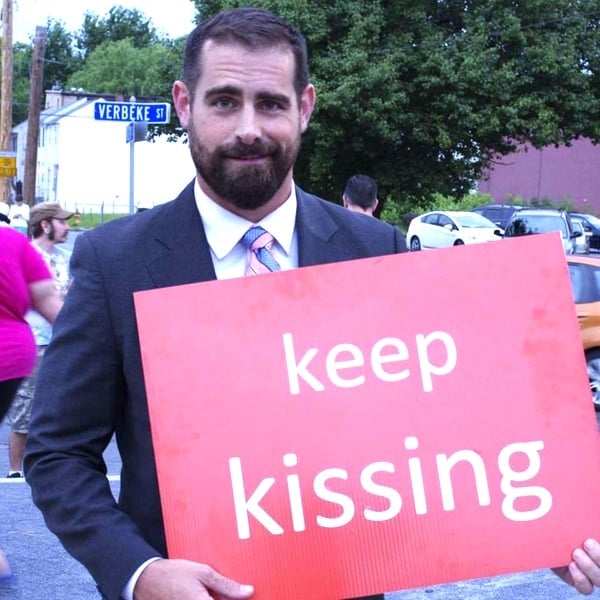 Pennsylvania Rep. Brian Sims has called for a ban on Yuengling beer in Philadelphia's 'Gayborhood' after Richard "Dick" Yuengling Jr., the owner of America's oldest brewery, endorsed Donald Trump during a campaign visit from Trump's son Eric.
"Our guys are behind your father," Yuengling said, according to the Reading Eagle. "We need him in there."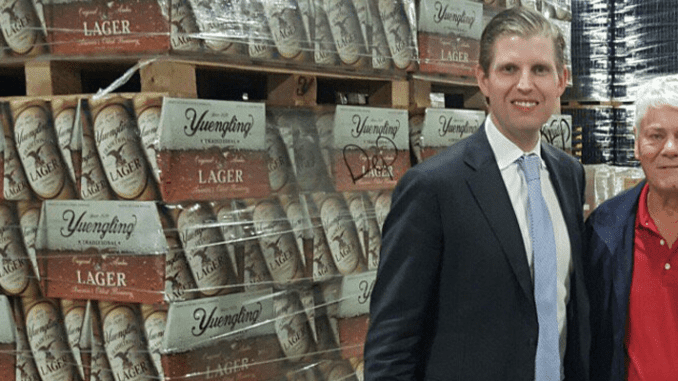 The endorsement has caused Yuengling drinkers to disavow the beer.
And Sims spoke out on Facebook Wednesday night in a message to bars in Philly's gayborhood:
Hey Woody's, Tabu Lounge & Sports Bar, Knock Restaurant and Bar, Frankie Bradley's, TavernOn Camac, Ubar, The Bike Stop, Stir Lounge, Boxers PHL, Rosewood, VOYEUR NIGHTCLUB PHILADELPHIA, Valanni, Stallions Club, The Brownstone Lounge, 702 Lounge and Dirty Frank's, today it was disclosed that D.G. Yuengling & Son, Inc. and the Yuengling Brewery are using OUR dollars to support Donald J. Trump!
That's right, one of the most prevelant brands in the 'gayborhood' and in LGBT bars across the Commonwealth, is using our own dollars to back a person and an ideology that says that our lives and our loves matter less. More to the point, those dollars are being used RIGHT NOW to give power to his bigotted messages attacking our black and brown neighbors and all of the women in our lives.
Our communities know a thing or two about voting with our dollars and I won't be using my hard-earned dollars to give power to any company or person who hates me, what about you?!?
Concerns about racism in the 'gayborhood' have been running high following the emergence of a tape on which Darryl DePiano, the owner of the gay bar iCandy, was heard making racist slurs about black patrons.
Protesters demonstrated at a recent Pride flag raising ceremony in Philadelphia. Protesters alleged that Philadelphia Mayor Jim Kenney and his administration are in denial about racism in the city's LGBT community.
Said Kenney in a statement after the protest, which shut down the event:
"As I have said previously, there is no denying that racism and discrimination is an issue within the LGBT community. The Gayborhood should be a sanctuary for all in the LGBT community, but sadly not everyone is welcome at some of its institutions, and until real steps are taken to address racist dress code policies or other instances of institutionalized discrimination, I will not go to those institutions.
Discrimination in the Gayborhood and across the city is not something that one person or one office can be expected to solve on its own – it's on all of us – and I hope the hearing that the Philadelphia Commission on Human Relations is holding on racism in the Gayborhood will start to move that ball forward. I intend to be there to do my part in ensuring that it does, and I encourage all others that are invested in change to attend as well."
(Brian Sims photo via Facebook)