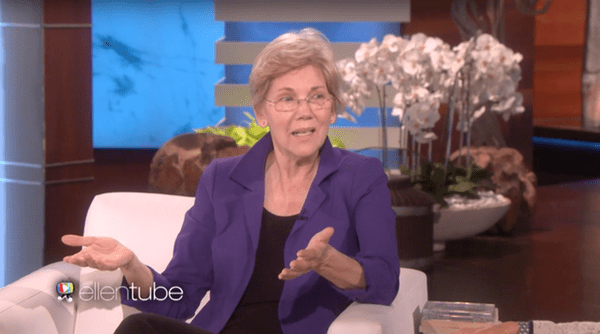 Elizabeth Warren visited The Ellen Show on election eve and expressed her bewilderment at the FBI's decision to insert itself into the presidential election.
Speaking with Ellen, Warren discussed the FBI's letter to congress regarding the discovery of new emails that were potentially related to the Bureau's investigation of Clinton's private email server.
On Sunday, the FBI affirmed that nothing was discovered in those emails that would warrant bringing charges against Clinton. However, the damage had already been done. The FBI had taken the unprecedented move of intervening in a presidential race, eliciting condemnation from both Republicans and Democrats for violating its own guidelines about the timing of announcements in the lead up to election day. Senate Minority Leader Harry Reid suggested FBI Director Comey's actions may have violated the Hatch Act.
Ellen and Warren were both exasperated by the FBI's involvement in the election. "It feels like she cannot catch a break," Ellen said.
Warren added, "The idea that they would step in now and say, 'There's this unknown thing and there's probably nothing in it'…and yet talking about it could actually do real damage to somebody who didn't do anything wrong…I don't get this."