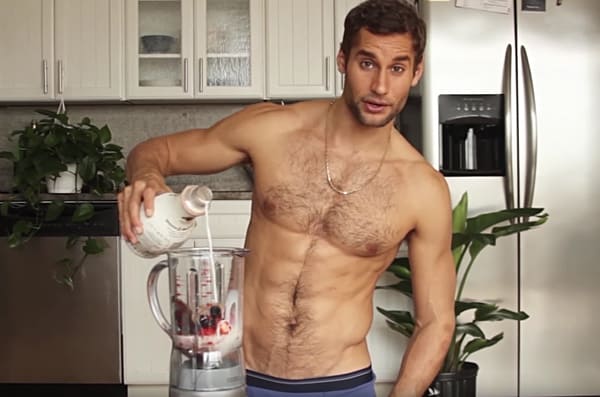 Franco Noriega is a Peruvian chef and former professional swimmer who blew up on the internet this month after starting a YouTube channel in which he cooks various healthy recipes with most of his clothes off.
Noriega also owns a Peruvian rotisserie chain in New York called Baby Brasa.
On the menu for Ellen's show is Tacu Tacu, a traditional Peruvian dish that originated as a way to use leftover rice and beans combined with other items you might have sitting around. Noriega's method uses lentils, quinoa, soy sauce, and a few other items.
Watch:
Noriega's recipe for Chia Pudding is his most popular video, probably because it looks as delicious above the table as below the table.
https://www.youtube.com/watch?v=au9FiJfLNBA
A few more shots from Noriega's Instagram account:
https://www.instagram.com/p/BHfCGK1DeZX/?taken-by=franconorhal&hl=en
https://www.instagram.com/p/BFUMV0knlei/?taken-by=franconorhal&hl=en