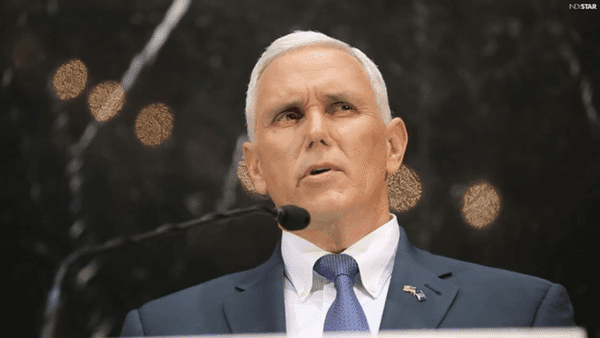 The Chamber of Commerce in a small town in the west of Ireland has backed down on plans to invite VP-elect Mike Pence on an official visit.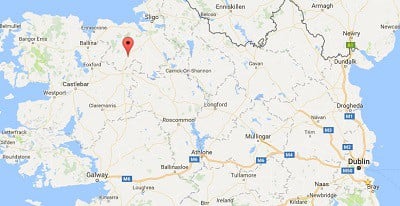 According to the Independent, Pence's grandfather Richard Michael Cawley hailed from the Doocastle area outside Tubbercurry, Sligo. Cawley emigrated to Chicago in 1923 where he became a bus driver.
Last week local businessman Roger McCarrick announced plans to invite Pence "to the home of his ancestors."
"Regardless of policies," McCarrick said, "he is still an ex-Tubbercurry man as far as we are concerned."
However, following receipt of a letter from LGBT activist Hayley Fox Roberts, local Councillor Hubert Keaney said "I have not, and do not intend to, invite Mike Pence to Sligo."
In the letter Fox Roberts said that she was "horrified" to learn that an invitation could be extended to a man who supports conversion therapy.
"As a member of the region's LGBT community and a founder member of Northwest LGBT Pride, I cannot understand why a man who advocates for LGBT 'conversion therapy', forcible therapy to change someone's identity, and who speaks hatred, homophobia and transphobia every day, would receive any welcome," she wrote.
The letter continued:
"Pence's family being from Tubbercurry is not good enough reason to support hatred by bringing his hate-mongering here. You care so little for the people of your constituency that you will support Pence's hatred and intimidation of LGBT people in order to stage a visit that will serve little but to promote hatred, fear, loneliness and disgust in the area."
Many on Twitter echoed the anti-Pence sentiment.
We strongly oppose any invite to Mike Pence – a supporter of despicable gay 'cure' therapy – to visit any part of Ireland. @tubbercurry_ie

— NXF (@nxfie) November 13, 2016
https://twitter.com/oceanclub/status/796450679338504200
However, Keaney does not appear to have entirely ruled out the idea of inviting Trump and Pence after they assume office in January. He told Newstalk that "the question of extending an invitation has not been discussed at this early stage."
"The normal process," he added, "is that such issues are discussed by the Council's Corporate Policy Group."
Following Trump's election last week, Irish Taoiseach Enda Kenny backed down on previous comments that Trump is a racist, instead saying he "wants Ireland to continue its close relationship with the economic powerhouse."
https://t.co/Ox3SsZ4175 @EndaKennyTD You don't speak for me!!!

— Hayley Fox Roberts (@LisaKrashnaya) November 9, 2016