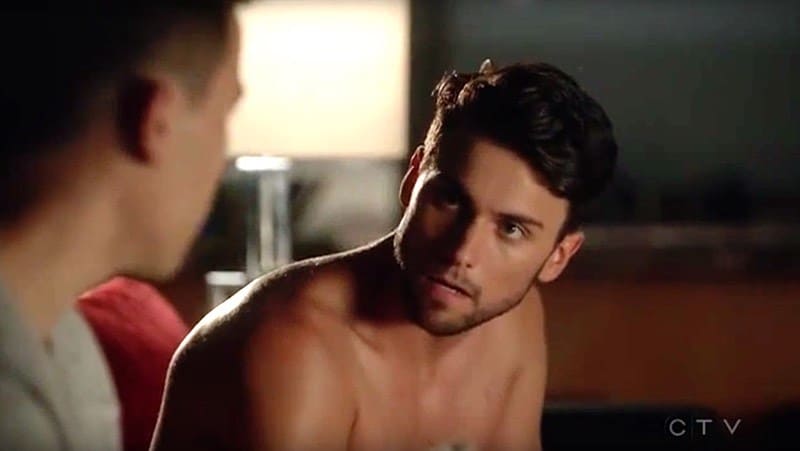 How to Get Away with Murder star Jack Falahee is openly discussing his sexuality for the first time as a result of the 2016 election.
Falahee, who plays a gay man in an interracial serodiscordant relationship on HTGAWM, has previously rebuffed questions about his sexual orientation. Now, however, he feels it is time to speak out.
On Twitter, Falahee revealed that he is straight but wants to vocally offer his support to the LGBT community as an ally.
Said Falahee, "In the past I've declined to discuss my own sexuality in an attempt to try and dismantle the closet. Opponents to my ambiguous anders to questions surrounding my sexuality argued the importance of visibility. Ultimately, I think that my stance has been unhelpful in the fight for equality. I Feel that I've sacrificed my ability to support the community for a more theoretical discussion about sexuality. Now more than ever, I want to offer my support to the community as an ally."
Falahee also said that on election night, a friend of his who is gay was sitting under a table crying as elections results poured in because he "couldn't face the reality of the next four years"–a reality with Mike Pence as VP. While Falahee says he didn't go and sit with his friend, he concluded his note on Twitter by writing, "Now, I'm going to go call that friend who was crying on the floor."
https://twitter.com/RestingPlatypus/status/798583189744668672?ref_src=twsrc%5Etfw
https://twitter.com/RestingPlatypus/status/798583221264883712?ref_src=twsrc%5Etfw