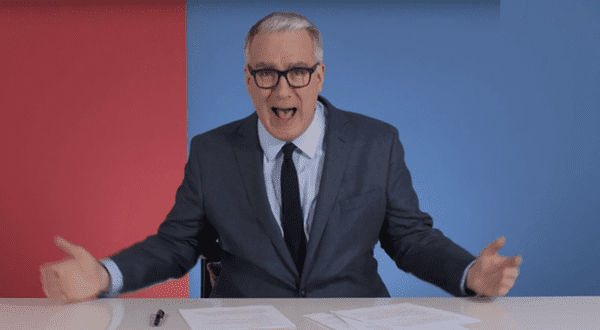 Someone might want to check Keith Olbermann's blood pressure.
The poor man, like all of us, has been put through it this election and he has had it with all the "f*cking Trump lies."
In the latest episode of his GQ web series The Closer, Olbermann highlights how this past weekend provided a terrifying preview of what we can expect if the unthinkable happens and Lord Voldemort Trump wins. As Olbermann explains, this past weekend, Trump and his campaign spewed lie after lie after lie.
"This weekend Trump was an unintentional and almost a complete preview of what a trump presidency would be like," Olbermann said. "You and your little fascist friends like Rudy Giuliani manipulating the levers of government to try and win elections, presenting to everyone a universe designed to replace truth with imaginary menaces, and phony assassination attempts, and political prosecutions, and the demonizing of criticism, and the insane defiance of reality."
In other words, we could expect, "Lies instead of truth, lies instead of reality, lies instead of life."