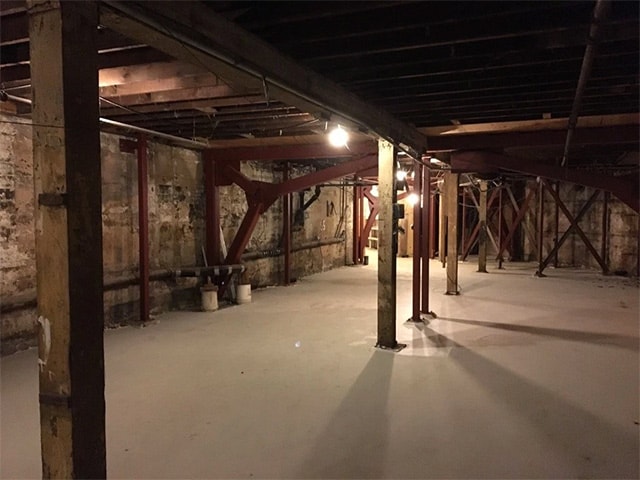 A commercial development in San Francisco has been approved that could destroy an alleged network of tunnels that were reportedly used by gay bar patrons of the past to escape police raids.
However, not everyone agrees on whether the tunnels actually exist.
The hullabaloo all began when Nate Albee, a former aide for San Francisco Supervisor David Campos, shared photos of the alleged tunnels in an attempt to stop the development project in the area of the city known as the Meat Market or the Meat Rack, an area that once housed a host of gay bars.
Albee suggested that the photos, not taken by him, prove there were tunnels still in existence that were used by gay bar-goers to evade the fuzz.
"Police would come and raid LGBT bars and be very violent and take people away to prison," Allbee said. "So if they heard a raid was about to happen, they could have used these tunnels to escape the raids.":
However, an investigation into the alleged tunnels by KPIX 5 turned up no corroborating evidence that tunnels do in fact exist. The city apparently could find no evidence either to suggest the tunnels are real and thus approved the development.
The Planning Commission voted 4 to 3 to allow the 950-972 Market development to move forward.
[…] CBS 5's Joe Vazquez visited the Market Street basement where the photos were taken and shows that while there are vintage liquor bottles there, and a second exit to Turk Street, there is no extant network of tunnels as Allbee and the preservationists described. Allbee himself did not shoot the photos, and tells the station he's "less excited" about the sites but still thinks further investigation is needed. They conclude "It may turn out somebody finds tunnels under other properties, and that the area could still be deemed important in LGBT history, but we found no evidence of any network of underground tunnels."
Albee says he plans to appeal to the board of supervisors.