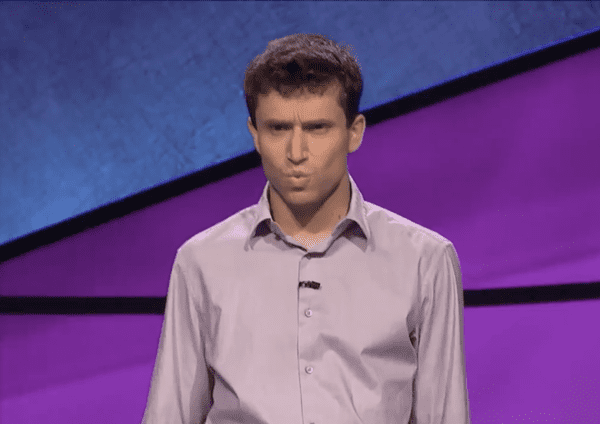 On Tuesday night, a contestant on Jeopardy! came up short when called upon to name a gay GOP group that supports same-sex marriage.
After picking from the category "Leaning Conservative" contestant Dan hit a Daily Double that featured a video from Republican political pundit S.E. Cupp.
The answer which Dan had to guess the question to was, "Although I'm politically conservative, I support same-sex marriage as part of a group of Republicans dating back from 1977 and named for this structure."
Dan's reaction (above) said it all.
As for his guess? "The Big House Republicans?"
Watch, below.
WATCH: Log Cabin Republicans was a clue on @Jeopardy tonight from our longtime ally @secupp — thank you to all our fans! pic.twitter.com/KN4DIK5tXY

— LogCabinRepublicans (@LogCabinGOP) November 30, 2016
Cupp said appearing in the video was a "proud moment" for her.
Proud moment! https://t.co/ey9peIGvlL

— S.E. Cupp (@secupp) November 30, 2016
[h/t LGBTQ Nation]