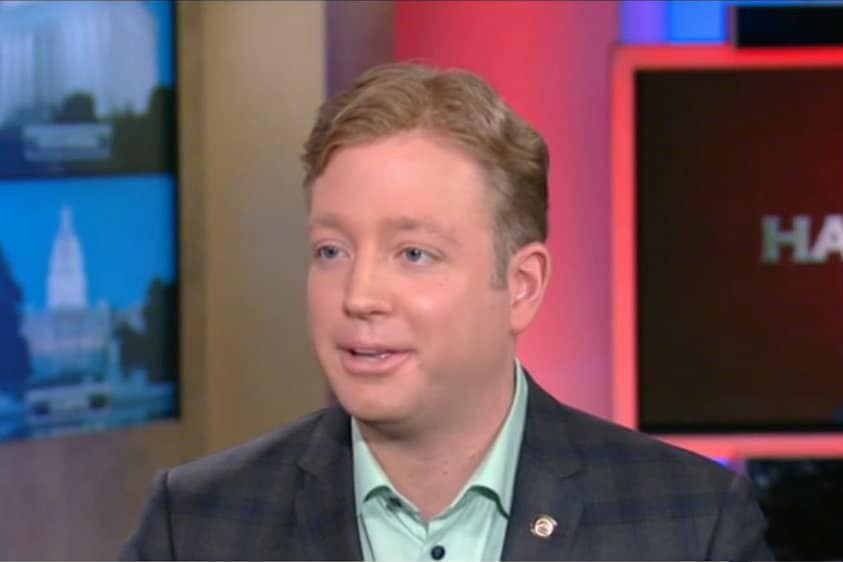 In a fundraising email to supporters Thursday night, Log Cabin Republicans President Gregory T. Angelo (above) claimed his group — and only his group — can save the LGBT community from President-elect Donald Trump.
Trump has pledged to repeal all of President Barack Obama's executive orders, including those protecting LGBT people. He's vowed to appoint right-wing Supreme Court justices who could at least partially overturn marriage equality and said he'd sign the horrific anti-LGBT "First Amendment Defense Act."
Both Trump's transition team and his leaked list of potential cabinet appointees are packed with anti-LGBT extremists in the mold of Vice President-elect Mike Pence. Hate groups including the National Organization for Marriage have already rolled out their agendas for a Trump presidency, and LGBT advocates both in the US and abroad are justifiably terrified. But according to Angelo, everything is under control.
"For the past three weeks, I've been in regular communication with the Trump Transition Team," Angelo wrote. "While Log Cabin Republicans was working to have a relationship with our nation's incoming chief executive, the LGBT Left was busy demonizing Donald Trump and fundraising off of bogeymen."
Angelo went on to criticize "nonpartisan" LGBT groups for working against Republicans for decades, only to be faced with a President Trump and GOP majorities in Congress for the next four to eight years, which he said makes Log Cabin's work "more important than it's ever been."
"Collectively, LGBT advocacy organizations on the Left have staff in the hundreds. Budgets in the millions. And yet, they don't have a single point of contact in the incoming Trump administration. Log Cabin Republicans does," Angelo wrote. "While LGBT liberals were breathlessly lamenting this fact to the New York Times, Log Cabin Republicans was quietly working behind-the-scenes to ensure the advances in LGBT freedom we have made thus far remain secure and continue in a Trump administration."
Read the full email here.