A photo alleging to show Mike Pence's hidden and shocking gay past has gone viral online.
The only problem is, it's a hoax. But, a fun hoax that's not too out of the realm of believability given the secrets anti-gay Republican politicians usually keep hidden in their closets.
On Sunday, a Facebook user named Luis Macias shared a photo of Mike Pence's official portrait–red tie, American flag and all–juxtaposed with a photo of a semi-topless, tanned and jacked young man who looks an awfully lot like…a younger Mike Pence.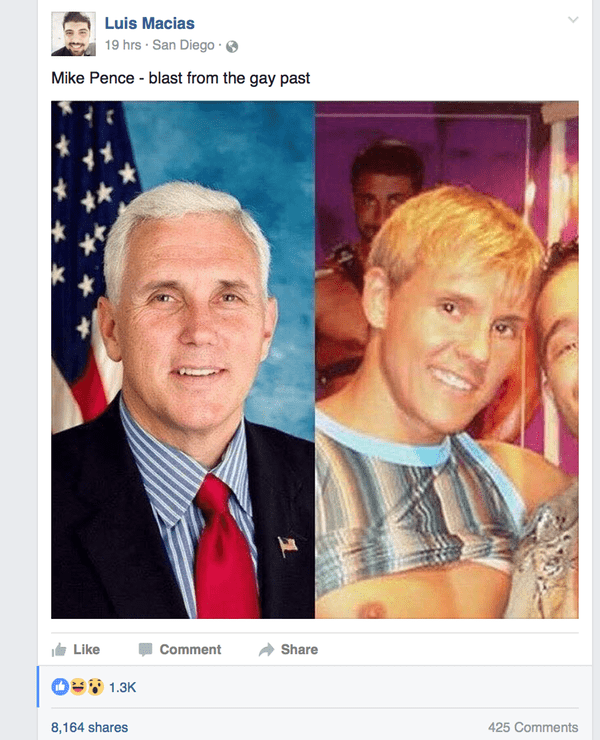 Macias captioned the photo: Mike Pence – "blast from the gay past."
As of this publication, the post has been shared over 8,000 times and received 1,300 reactions on Facebook.
It's also been retweeted and liked thousands of times on Twitter.
However, many were quick to point out that the person on the right is not Pence but rather gay adult film star Brad Patton who starred in many Chi Chi La Rue films for Falcon Studios in the early aughts.
Still, it wouldn't have been the strangest thing to happen in 2016 if that photo was an actual after and before of Pence. It really wouldn't have.