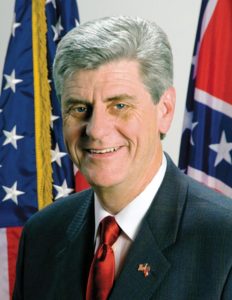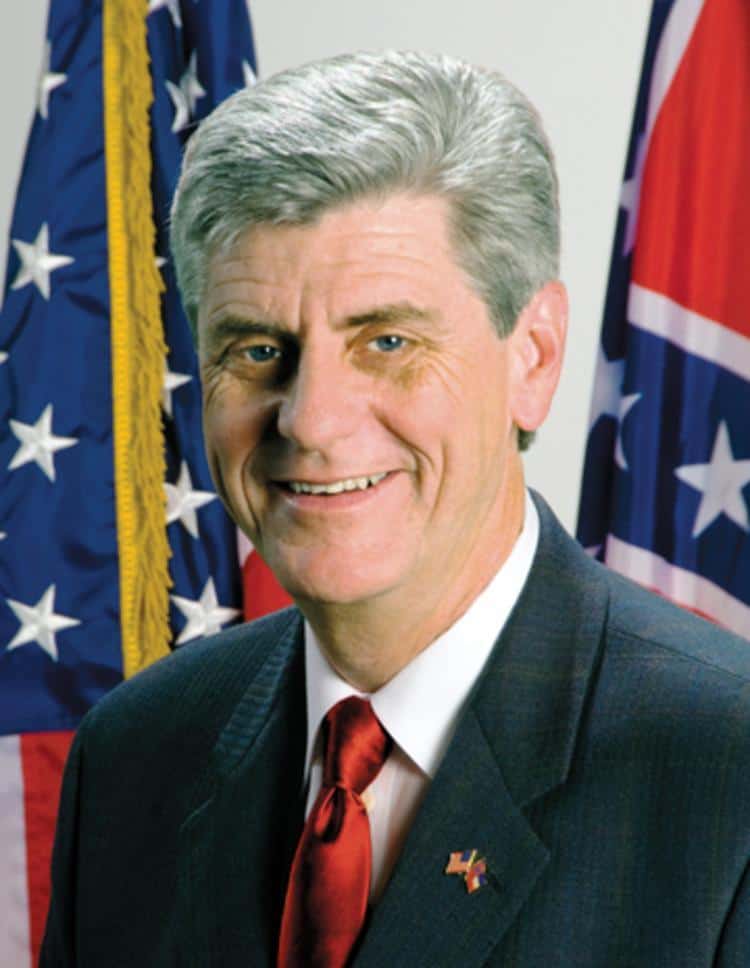 Mississippi Governor Phil Bryant is appealing a federal court ruling that struck down anti-LGBT 'religious freedom' bill HB 1523.
Bryant signed that law in April and it was struck down on July 1 just as it was about to go into effect.
Decried as one of the worst religious freedom bills in the country, federal judge Carlton Reeves found that the bill "was the state's attempt to put LGBT citizens back in their place" following the U.S. Supreme Court's ruling that effectively legalized gay marriage in 2015.
Mississippi AG Jim Hood has said he will not defend HB 1523.
The bill is now being defended by anti-LGBT Christian legal group Alliance Defending Freedom.
The law "gives the opponents of same-sex marriage the same conscientious-objector protections that federal law confers on the opponents of warfare, abortion, capital punishment and physician-assisted suicide," attorneys for the governor wrote in arguments filed Wednesday at the 5th U.S. Circuit Court of Appeals.
The law would have allowed clerks to cite religious objections to recuse themselves from issuing marriage licenses to same-sex couples, and would have protected merchants who refuse services to LGBT people. It could have affected adoptions and foster care, business practices and school bathroom policies.
More than 100 bills were filed in more than 20 state legislatures across the nation in response to the June 2015 U.S. Supreme Court ruling legalizing gay marriage, UCLA law professor Douglas NeJaime testified before Reeves in June. NeJaime said Mississippi was the only state to enact a law listing specific beliefs to be protected.
The passage of HB 1523 saw a strong backlash from the business community as a result of its discriminatory nature.