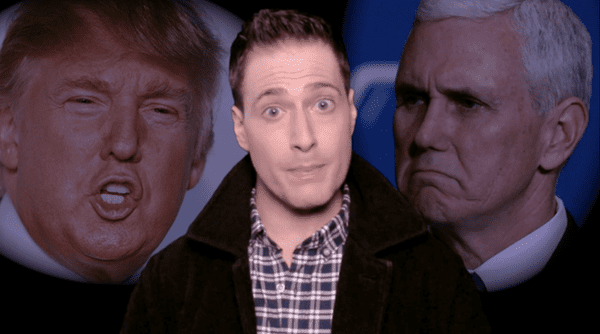 Randy Rainbow is once again channeling everyone's favorite nanny, Mary Poppins, for a special election 2016 message.
Rainbow's latest musical parody is based on the song "Feed the Birds" (sometimes known as 'Tuppence') from the Mary Poppins movie starring Julie Andrews.
Rainbow previously created a super-braggadocious musical based on the first presidential debate between Donald Trump and Hillary Clinton that was a perfect antidote to Trump's bewildering/nausea-inducing/democracy-threatening performance.
In what could be called his closing argument for election 2016, Rainbow has a simple message for you as you head into the polling booth tomorrow: "Trump-Pence is bad."
That's it. That's all you need to know, America. If you remember nothing else, remember that. Please. Listen to your good friend Randy Rainbow and heed his words.
Watch, below.