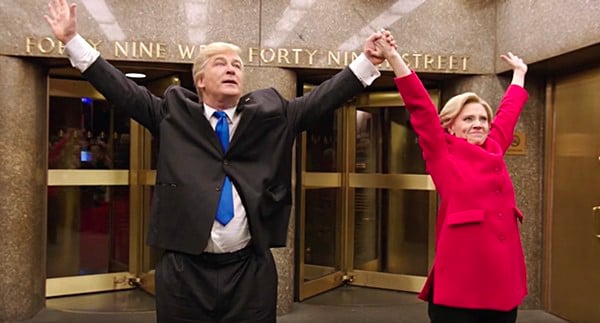 SNL's cold open took one last shot at the election, with Alec Baldwin's Donald Trump and Kate McKinnon's Hillary Clinton joining CNN's Erin Burnett (Cecily Strong) on OutFront for a final argument to voters which, of course, was clouded by Clintons emails.
The segment also took a close look at Trump's very very intimate ties to the FBI, Vladimir Putin, and the KKK.

It also looks at the alleged N-word tape, Trump's fake support for the LGBT community, but finally ends with a plea for unity between the warring factions of our nation.
Watch:
https://www.youtube.com/watch?v=hxH6bKNPBIA