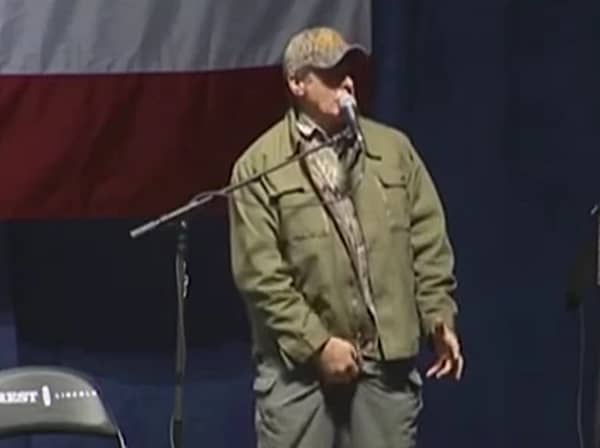 Racist, homophobic, misogynistic NRA enthusiast and rocker Ted Nugent grabbed his crotch at a Trump rally in Sterling Heights, Michigan last night, telling the crowd, "I got your blue state right here baby, black and blue."
Nugent had just finished telling the crowd how Michigan should not be a blue state like California and Massachusetts.
Watch:
https://www.youtube.com/watch?v=bsrmiQqTYF0
Following Nugent's obscene gesture, Trump came on stage and criticized Jay Z for using bad language at a Clinton rally:
https://www.youtube.com/watch?v=jwqV4xxarqU
And Trump responded to Comey's new letter exonerating Hillary Clinton after he said the agency reviewed all the newly discovered emails found on a computer belonging to Anthony Weiner.
The FBI reported that nearly all the emails found were duplicates of ones they had looked at before and said that the agency had been working around the clock to verify them.
But the truth means little to Trump, who called the system "rigged" and said, "You can't review 650,000 new emails in 8 days."
.@realDonaldTrump responds to FBI letter: "You can't review 650,000 new emails in 8 days." https://t.co/UgSZRI5yqo https://t.co/E0iYTT6uWg

— ABC News Politics (@ABCPolitics) November 7, 2016