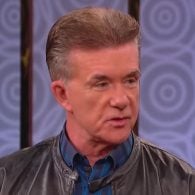 RIP. Growing Pains actor Alan Thicke dies. "The Times spoke with Robin Thicke on Tuesday evening, and he called his father "the greatest man I ever met" and "always a gentleman." He confirmed that Thicke suffered a heart attack while playing hockey with his son Carter, and that one of the last things he said was a compliment to his son on a nice shot."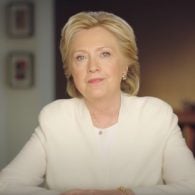 TYPO. It let the hackers in: "Last March, Podesta received an email purportedly from Google saying hackers had tried to infiltrate his Gmail account. When an aide emailed the campaign's IT staff to ask if the notice was real, Clinton campaign aide Charles Delavan replied that it was "a legitimate email" and that Podesta should "change his password immediately." Instead of telling the aide that the email was a threat and that a good response would be to change his password directly through Google's website, he had inadvertently told the aide to click on the fraudulent email and give the attackers access to the account.  Delavan told the Times he had intended to type "illegitimate," a typo he still has not forgiven himself for making."
FUKUSHIMA. Radiation plume from 2011 reaches U.S. west coast: " group of researchers from Woods Hole Oceanographic Institution for the first time found traces of Cesium-134 , an element that serves as a "fingerprint" indicating the presence of radiation from the Fukushima incident, in seawater samples taken off the shores of Oregon in January and February."
CYBERATTACKS. How Russia did it: "The low-key approach of the F.B.I. meant that Russian hackers could roam freely through the committee's network for nearly seven months before top D.N.C. officials were alerted to the attack and hired cyberexperts to protect their systems. In the meantime, the hackers moved on to targets outside the D.N.C., including Mrs. Clinton's campaign chairman, John D. Podesta, whose private email account was hacked months later."
THE YEAR IN SEARCH. Google looks back at 2016:
OH BUOY. Buoy records largest wave ever in the Atlantic Ocean. "The 19-metre (62.3ft) wave happened between Iceland and the United Kingdom, off the Outer Hebrides, the World Meteorological Organization said. It was created in the aftermath of a very strong cold front with 43.8 knot (50.4mph) winds on 4 February 2013."
ADAM LEVINE. A shirtless invite into the shower.
https://www.youtube.com/watch?v=5V8roE2eu3o
INVESTMENTS. Women's dating app Bumble invests in gay dating app Chappy: "Chappy is a gay dating app based in the UK. The app lets users choose what they're looking for and when, offering a sliding scale within the app that ranges from "Don't Mind" to "Mr. Right" to "Mr. Right Now." Anyone who is looking for Mr. Right will only be matched with others looking for Mr. Right, and the same is true for those marked as Mr. Right Now. The "Don't Mind" group of users will be matched with both groups and assess the situation from there."
MOANA. The full performance of "How Far I'll Go" from the new Disney film has been released:
SEASONS GREETINGS FROM MCDONALDS.
HUMP DAY HOTTIE. Quang Tran.